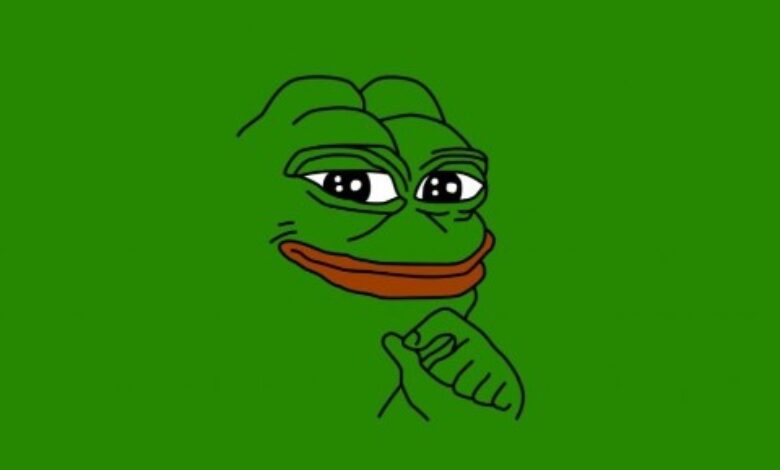 In the past 24 hours, the Pepe (PEPE) cryptocurrency, which is themed around a frog meme, has surged by more than 85%, resulting in a market capitalization of over $1 billion just three weeks after its launch on April 14, 2023.
Interestingly, the main selling point of PEPE is that it has no actual value proposition.
According to the official website of the cryptocurrency, investing in the token is purely for entertainment purposes, as it is a meme coin with no intrinsic value or expectation of financial return.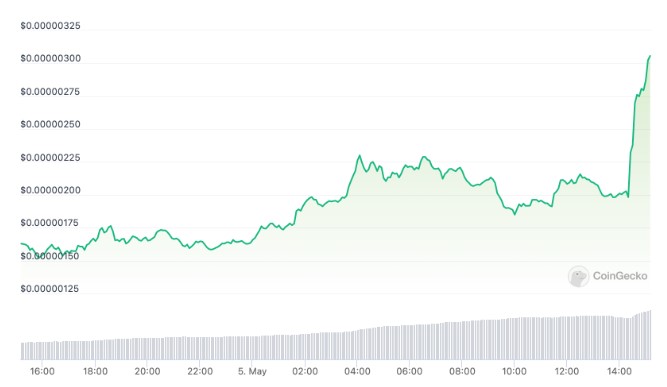 Despite this, PEPE appears to be following a similar path to other well-known meme coins such as Dogecoin (DOGE) and Shiba Inu (SHIB), both of which have seen their prices decrease recently.
At the time of writing, DOGE is trading at $0.08, while SHIB is trading at $0.000010.
It is worth noting that Elon Musk's vocal support for DOGE on Twitter caused the cryptocurrency to surge by more than 23,000% in 2021, while SHIB saw a surge of more than 1,250% during the same year's crypto bull market, riding the wave of Dogecoin's popularity.
However, investing in meme coins like these comes with a high level of risk due to the absence of any underlying fundamentals.
These coins are notorious for their extreme volatility and significant fluctuations in value. A closer examination of Pepe's on-chain activity reveals some concerning trades.
According to Cointelegraph, five addresses allegedly linked to the Pepe team made a $1.23 million profit in a thinly traded market.
They bought 8.87 trillion PEPE at a low price and sold over 90% of their holdings on Uniswap for a profit. While it's important to note that some of the top PEPE holders are centralized exchanges, non-exchange PEPE whales have recently reduced their positions, indicating profit-taking that coincided with a price correction on May 3, as per data tracked by analyst "008.eth".