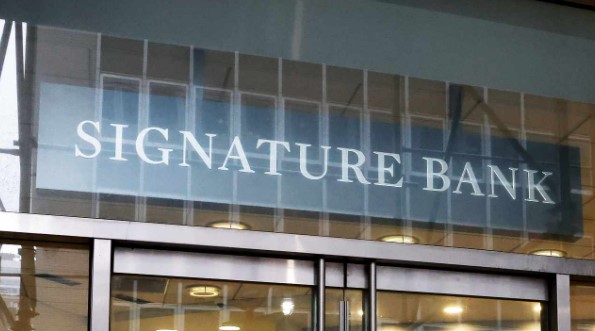 Investors have filed a class-action lawsuit against former executives of Signature Bank, claiming that they intentionally downplayed the bank's exposure to the cryptocurrency market.
The bank was shut down by federal regulators on March 12, following the closure of Silicon Valley Bank, which was also known for its favorable stance towards cryptocurrencies.
According to the lawsuit, the executives were at fault for misrepresenting the bank's involvement in the crypto space and failing to accurately disclose the risks associated with its heavy investment in cryptocurrencies.
The investors claimed that Signature Bank assured them of the safety of their cryptocurrency deposits, despite the inherent volatility of the market.
The bank also purportedly claimed that it had a handle on its balance sheet and was taking steps to ensure compliance with relevant regulations.
The class-action lawsuit filed against former executives of Signature Bank goes back to 2020. However, former CEO Joseph DePaolo commented in a third-quarter 2022 earnings call that the crypto sector appears to be stabilizing after being in a prolonged bear market for over a year.
He also stated that the bank is well-prepared for any future market shifts.
Despite the collapse of another cryptocurrency-friendly bank, FTC, last year, Signature Bank claimed that its digital asset deposits remained stable.
The lawsuit seeks damages for investors who purchased shares between April 2020 and March 2023.
It is worth noting that regulators have reimbursed depositors of both Signature and Silicon Valley Bank, but investors have not received any protections.