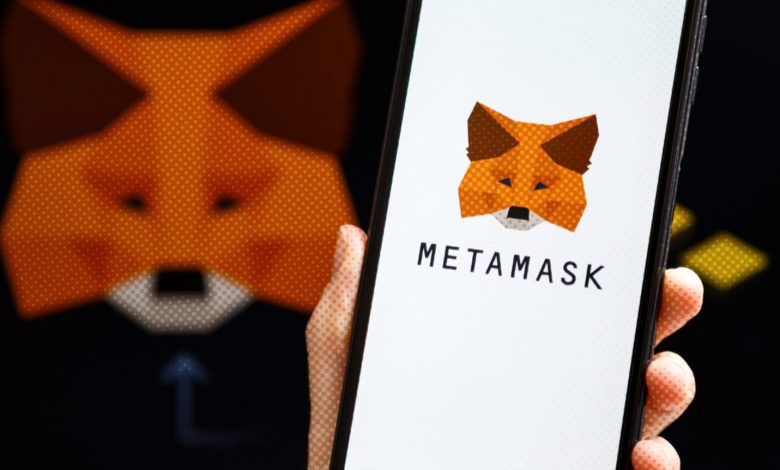 MetaMask, a provider of cryptocurrency wallets and decentralized applications, has announced the launch of a new feature that will allow users to buy digital currency using fiat currency directly from its Portfolio Dapp.
The purpose of this feature is to make it easier for users to purchase digital currency with fiat money. With the new "Buy Crypto" feature, MetaMask users can buy various cryptocurrencies using different payment methods such as credit or debit cards, PayPal, bank transfers, and instant ACH.
The feature will be available to users in more than 189 countries, offering over 90 tokens across eight different networks, including Ethereum, Polygon, Arbitrum, BNB Smart Chain, Avalanche Contract Chain, Fantom, Optimis, and Celo.
MetaMask users can access the feature by either connecting their wallets to the Portfolio Dapp or clicking on the "Buy" button in the MetaMask extension wallet. Once they are in, users can choose their payment method, token, and network they want to purchase on, as well as their region.
The feature takes into consideration a range of factors, such as local regulations and the user's location, to provide a personalized quote for each transaction.
Once the user has picked a quote, they will be directed to a third-party provider's website to complete the transaction. The money will then be directly deposited into the user's MetaMask wallet.
Over time, MetaMask has formed several partnerships with various organizations to facilitate the onboarding of new users to its platform.
One such collaboration occurred in 2022 when MetaMask joined forces with PayPal. This collaboration allowed MetaMask users to purchase and transfer Ether (ETH) through PayPal's platform.
On December 14, the service was introduced, enabling users to buy and transfer ETH from PayPal to MetaMask by logging into their Mobile MetaMask app, which would then redirect them to their PayPal account to complete the transaction.
Furthermore, on March 21, MetaMask announced another partnership with crypto fintech provider MoonPay.
This integration allows Nigerian users to buy crypto using instant bank transfers through the MetaMask mobile and Portfolio DApp. This new feature provides an easier and less expensive way to purchase crypto without having to use credit or debit cards.