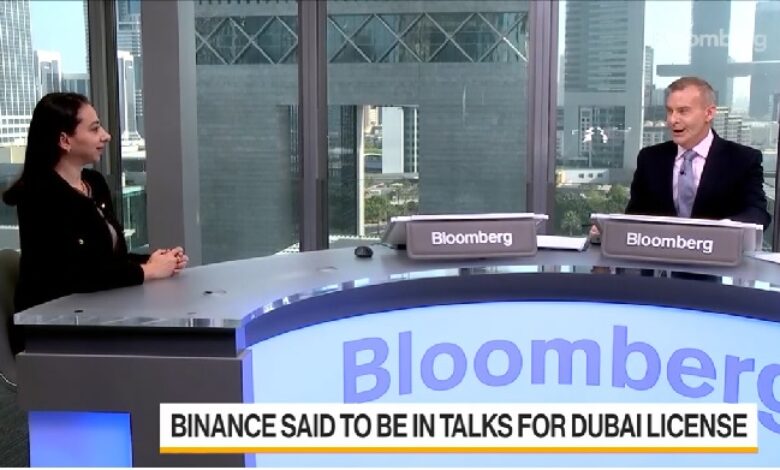 Founder and CEO of UAE based Bitoasis, Ola Doudin welcomes Binance, competition, the Dubai Virtual asset law as well as US President Biden's executive order during a recent interview with Bloomberg Wealth.
If Binance were to set up Doudin believe the competitive dynamics would enlarge the business opportunity, attract talent and capital as well as validate the business opportunity which would be great for the ecosystem overall.
Doudin goes on to note that BitOasis is the leading crypto asset platform in the UAE and across the region, executing well on its local differentiation offering, with competitive pricing and the highest number of tokens among regional competitors. She states, " We also have a great team, trusted brand, bilingual approach and 24/7 customer support with subject matter expertise."
In terms of the recent regulations, the Dubai virtual asset law and regulatory authority, Doudin says, " The recent decree and the regulatory authority under DWTC ( Dubai World Trade Center) is really positive and positions Dubai and UAE as world leaders in crypto space, it also is a high validation for crypto opportunity and further supports our Business. Bitoasis is in the final stages of approval with ADGM ( Abu Dhabi Global Market) where parts of our business will be migrated, going live in ADGM by the end of the year, subject to further approvals."
She also notes that BitOasis are in talks with DWTC and the UAE SCA (Securities and Commodities Authority) on how licenses will further support and enhance their business. Doudin believes the new executive order from US President Biden is a comprehensive approach needed for a new asset class and technology as a blanket approach is not sufficient.
As per Doudin, "Overall the space requires regulation and regulation will drive main stream adoption, regulation is coming and will bring in more institutional and retail clients."
When asked about the exodus of Russian Capital and whether or not Bitoasis has seen evidence of this on its platform, Doudin claims, "So for us as a platform we focus on customers across ME region and UAE. We onboard UAE citizens and residents using a rigorous KYC and due diligence process, and overall the number of clients we have is very small so we haven't seen any patterns that are noticeable that exposes our platform to any of those risks."