MENA News
Qatar ComeTogether Blockchain sports ticketing startup graduates from Qatar SportsTech accelerator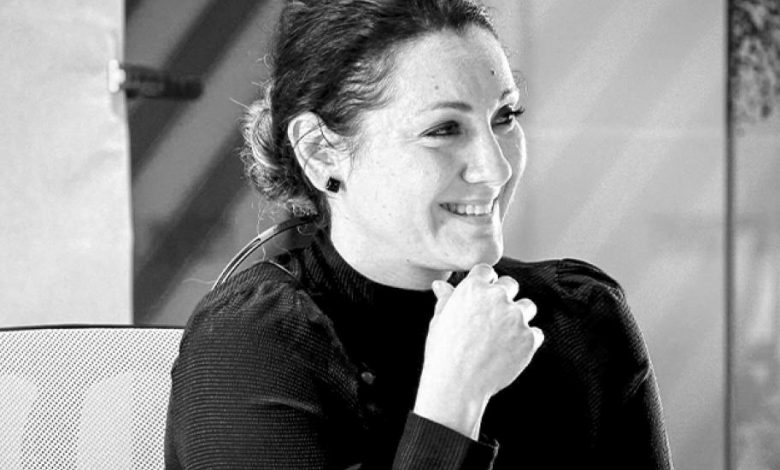 In a recent article in Wired.com which interviewed the managing Director Qatar SportsTech accelerator Mrs. Hiba Al Masri talked about the many startups that have been accelerated, one of them being a blockchain ticketing startup for sport events. According to Hiba Al Masri, " Without technology now, how would you even have watched any of your games, or been engaged with them? This is something that Covid has really accelerated."
Qatar Sportstech aceelerator runs programs to help foster startups. It's a surprisingly broad field, spanning game dynamics, immersive video, AR-powered merch, blockchain ticketing, crowd control, logistics, esports, equestrianism and others. The accelerator, backed by Qatar Development Bank, partners with the organizers of next year's World Cup in Qata, recently selected its fourth cohort of startups, which will receive mentorship, introductions to partners, and (pandemic permitting) incentives to relocate to Doha.
Before Covid, esports was the big boom area in sports tech, says Al-Masri. But now the main focus is on making everything from football to fencing more accessible. That's born out of necessity, but Al-Masri sees demand outlasting the pandemic.
"How do you keep people engaged without going to the stadium? This is where people are finding an opportunity, whether it's through watch parties, new broadcasting systems, or gamifying replays," she says. "Part of the process of enjoying a soccer, baseball, or any kind of game is getting your hot dog and popcorn… arguing with the person next to you. You need that interaction—we're social beings."
Sports tech has grown in such a way that there are now few stones left unturned by startups, and Qatar SportsTech isn't short of applicants. But a key growth area, according to Al-Masri, centers around mental health. It's a pressing problem: according to the non-profit organization Athletes for Hope, 35 percent of elite athletes suffer from some form of mental health crisis. "We've put so much technology and money and effort into tracking the physical elements of the athlete: his data, speed, heart rate, all of these data points… But then we never really looked into his mental stability, or capability, or how that is affecting the game," says Al-Masri. "This is something that I did recognize there was a need for, and saw it coming up in the past two cohorts we recruited for."
One such startup to have gone through the Qatar SportsTech program is Dronur, which conceptualized an AI-powered "health care drone" that monitors the physical and mental health of players before, during, and after games. Another is Laife, which offers AI-generated music designed to elevate an athlete's performance and relieve mental and physical health issues.
It seems the stars were aligned for Al-Masri when she took up her current role in 2019. Prior to her jobs in Qatar and the US, she supervised an entrepreneurship center at Saudi Arabia's King Abdullah University of Science and Technology. Before that she worked for an incubator in the US, the country in which she met her husband, then a semi-professional footballer, and where she gained a soccer officiating license, to be a referee.
"My passion really started with startups and entrepreneurship itself, because I come from a family of entrepreneurs," she says. "So that was almost in my blood."
The startups that have graduated:
EYE ON THE BALL
Ever wanted to see the game through Mohamed Salah's eyes? Sponix, which was part of the second cohort of Qatar SportsTech's accelerator program, allows you to do just that. Using video feeds, the software allows you to view the best moments of a game from the player's perspective, and has been used in replays by broadcasters including BeIN and RMC Sport.
SIRI FOR GAMERS
Fridai is an AI-powered voice assistant for gamers that allows you to access tips without having to interrupt play. So it can tell you how to kill a grizzly bear in Red Dead Redemption 2, or give you recipes for crafting in Minecraft, all within the game. Summoned by a simple "hey Fridai," it can also be used to create Twitch clips or play tunes on Spotify.
STAR SELFIES
Is Ronaldo still not returning your calls? BBox Sports—which also went through the accelerator program—has an answer to that. The startup sells official (but headless) collectables of soccer stars, which come to life through augmented reality, allowing you to interact—and snap selfies—with some of your favorite players.
JUST THE TICKET
Another graduate of the Qatar SportsTech accelerator, ComeTogether is geared toward sporting and other events. It uses blockchain smart contracts for the issuing, selling, and validating of tickets, as well as setting rules for resale, helping eliminate fraud and price scalping. It also has the ability to carry Covid-19 "passport" information if required by a venue.
FEEL THE GAME
Audio description can help visually impaired football fans experience a game. But Field of Vision offers something more immersive, having designed a handheld device with a miniature pitch and physical finger-piece that moves to track the location of the ball in real time. Haptic and auditory feedback enhance the experience.
A HORSE's (FIT)BIT
Stable Innovations has designed a Fitbit-like device—for horses. Intended to identify equine talent, monitor performance, and manage illness or the effects of overtraining, the wearable can monitor a horse's heart rate, balance, stress, speed, and acceleration.