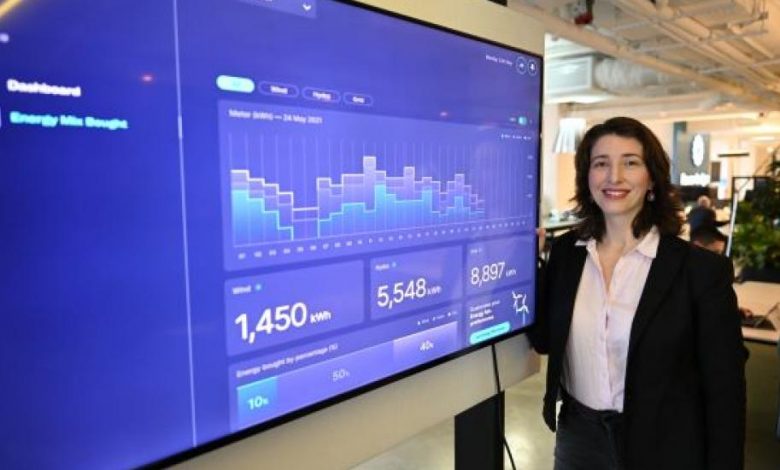 Powerledger Blockchain stack is built on a low power POS consortium chain called Ecochain
Australian energy trading technology company Power Ledger will migrate its own blockchain platform, the Powerledger Energy Blockchain, from Ethereum to Solana, as it is much faster and capable of supporting higher transaction throughput. Power Ledger's blockchain-enabled technology, which is now being used on a global scale, provides a secure and accountable platform that can audit and streamline the buying and selling of renewable energy.
"The Power Ledger technology stack was originally built on a low-power POS consortium chain called EcoChain in 2016 before transitioning to a modified fee-less Proof-of-Authority Ethereum consortium chain in 2017," Power Ledger co-founder and technical director John Bulich said.
"That served its purpose in the short-term but the limitations of this solution were always very apparent including low transactions per minute." Co-founder and executive chairman Dr Jemma Green said smart meter readings move inevitably towards shorter, higher resolution, more granular data and trading intervals.
Power Ledger needed a blockchain technology that could support higher transaction readings and transactions throughput. "Our new blockchain platform based on Solana will be tens of thousands of times faster than Ethereum but also energy efficient. As we started this project to allow renewables to be scaled, part of our mission is to be light on our own carbon footprint," added Dr Green.
Mr Bulich said with the potential for on-chain matching Solana could easily support a scale-up of Power Ledger's existing suite of services including peer-to-peer trading, flexibility services, energy traceability and Renewable Energy Certificates trading. "A major attribute is the way Solana achieves this scalability through POH as a timing mechanism, which enables short block times of 400 milliseconds, fast throughput of more than 50,000 transactions per second, without the requirement for any layer 2 or sharding," Mr Bulich said.
He said Power Ledger staking would be available to all of Power Ledger's POWR token holders, adding a new use case for POWR, in addition to the ways in which they are currently being used.
"As this is a project for our POWR community to help change the world with us, we will be providing delegated staking opportunities on our new Powerledger Energy Blockchain," Mr Bulich said.
He said running the nodes and validating transactions to secure the chain will require some technical knowledge. "Those who are not able to run a node will simply be able to delegate their stake to the nodes, for a portion of the rewards for their help in securing the network," he said. Furthermore, expressions of interest are being sought for validators interested in supporting the Powerledger Energy Blockchain, but with a twist.
"POS will occur on our Powerledger Energy Blockchain but will be linked to our existing POWR (ERC20) token which remains on Ethereum mainnet, with both the stake and rewards convertible and payable in existing POWR tokens," Mr Bulich said. He said as in any staking operation, validators will earn rewards for performance and will incur penalties for non-performance.
"We anticipate that professional validators and our existing energy industry partners will be the most interested," Mr Bulich said. "Node operators will be asked to apply and will be vetted before being enrolled."
The complete validator application process and details of staking rewards will be posted on Power Ledger's website and will also be announced on Power Ledger's Telegram channel, this quarter.