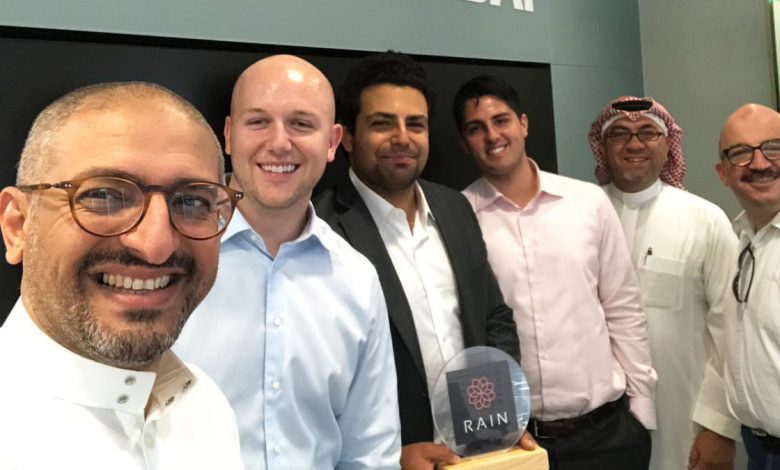 Rain trading platform grew by 20 times in the first half of 2021
Rain Management a
regulated cryptocurrency platform
in the Middle East based out of Bahrain annouced that crossing USD 1 Billion in trading volume during the first half of 2021 alone.
The platform's trading volume witnessed a 20X growth in the first half of 2021 compared to the same period last year due to the increased awareness of the cryptocurrency industry and the shift in mindset amongst investors in the region to reach USD 1 Billion, making it one of the highest trading volume by any crypto platform in the MENA region.
Despite the onset of COVID-19, the platform grew its userbase by 9X in the first half of 2020 compared to the same period of 2019 and 19X in 2021, with over 100,000 active users today.
To meet the current demand and provide customers with the highest level of service, Rain Management W.L.L grew its manpower to 105 employees focusing on customer service, operations and technology.
Highlighting the significance of the remarkable achievement, Rain's Director, Joseph Dallago said: "We've always recognised the unique position of the Middle East and its untapped market, 2020 expedited digital adoption in the region that surely had a positive effect on our growth. We are excited to see the mass adoption of cryptocurrencies by governments and consumers"
He added: "Crossing USD 1 Billion in trading volume is indeed a key moment for us. It reflects the incredibly positive reception our platform has had in the region, being embraced by consumers and becoming the favorable choice they have been waiting for. This is just the beginning of our journey."
Rain has received investments from major private equity and funds in the region with the most recent being
MEVP
.