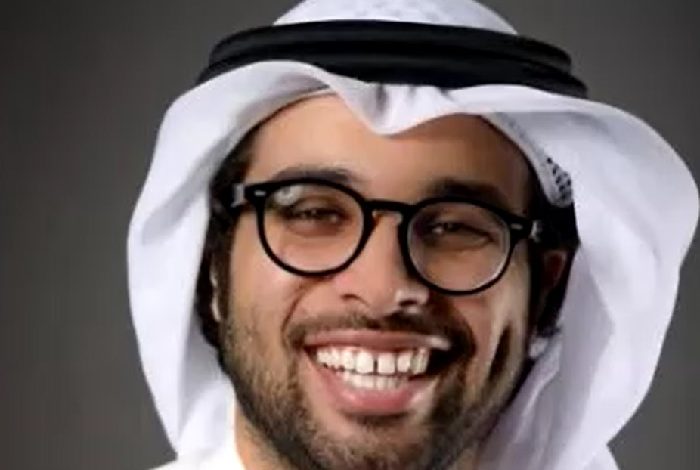 It is not every day that you see investments in the GCC and MENA region into crypto asset exchanges. It is even rarer to see investments of 6 million USD, so when UNLOCK heard about the recent investment of MEVP into RAIN crypto asset exchange based out of Bahrain, we wanted to learn more.
MEVP (Middle East Venture Partners) manages four different funds, the investment made in RAIN is part of their Fintech sector investment under MEVFIII Fund which in addition to RAIN also includes startups such as SARWA and RISE. MEVFIII is their latest and largest fund for growth stage focusing on technology startups raising their series B. The fund ticket size range is $3 million with a target of 100 million USD for the MENAT area.
UNLOCK interviewed Ali Al Majthoob, Associate Director at MEVP, to talk about their latest investment in RAIN. MEVP were the lead investors for this funding round. As a lead investor they put in the largest ticket of the round and were part of the decision makers when it came to setting up the valuation, the budget for next year and more. According to Ali, " As a lead investor we bring on some of the investors as do the founders, it is always good to have a lead investor to carry out the due diligence, check the technical and marketing aspects and agree on terms of valuation. Investors always like to see who are investing and the lead investor signals trust."
Why Invest in RAIN?
We asked Ali why RAIN? His reply, " We have been acquainted with RAIN from very early on, following their progress and as such we have built a relationship with them, understanding their capabilities and vision. This also helped us to understand the market and how technology is changing the sector."
He explains, " In Fintech for example crypto has taken a huge attention in the media, with blockchain in insurance, healthcare, education drastically changing and enhancing the way things are done while reducing costs, and we have followed these to understand its evolution. So five years ago for example crypto in the region was not regulated, there was no banking support and a lot of scams and there weren't any best practices on creating a crypto exchange, or custodian. There was also no auditing of the number of clients etc.. . Today taking a look at cryptocurrencies and Bitcoin we have seen the evolution when it comes to crypto exchange, custody, wallets, and cyber security. Bahrain has set those regulations, and RAIN is working within these guidelines, banks are working with them, in addition to adherence to a rigorous KYC AML process and as such it is a sound choice."
The Rise Institutional Investors in crypto
Ali strongly believes that the region will see more institutional investment in crypto especially Bitcoin. As he explains, "We see a lot of institutional investors, endowments, hedge funds investing in crypto on a global scale."
He adds, "Institutional investors in MENA will start to invest in crypto and Bitcoin, because GCC has a large middle class of savvy investors whether they are in KSA, Kuwait, and Bahrain. For example many investors are well versed on Tadawul in KSA, and are used to trading shares especially now with ARAMCO. There is a large base of investors looking into new assets making it an easy transition to RAIN as a nice addition to their portfolio especially given that it is regulated."
MEVP Role in RAIN
The total amount raised was 6 million USD with MEVP as a lead investor. As per Ali, "Venture Capitalists never take a majority share in the investments they make as a general rule they always take a minority share with the majority with founders, however we always need to agree on certain terms and as such we are sitting on the board and play an active role in decision making and facilitating leveraging our own network of investors, sovereign funds, big corporations to assist in opening doors."
He explains, "When it comes to RAIN we are on the board, as well and will work with regulators helping to solidify crypto as a real asset and make the proper rails for clients to enter the market leveraging our resources and network to open doors."
In terms of their contribution Ali confirms it was significant, enough for them to make sure that when an exit happens they will have a good return on their investment. Ali believes we are barely scratching the surface and the potential of Bitcoin, cryptocurrencies, and digital assets has yet to be tapped. He states, "We are investing to assist RAIN in getting as much clients as possible, to help them open up in other countries across GCC, Egypt, and North Africa which would be great to tap into."
Bullish on Crypto and exchanges
Ali believes that the MENA region is still nascent and has room for many crypto exchanges just like it has room for banks. "We are still in the gram market, for example KSA has more than 5 million investors on Tadawul and we haven't even touched upon other markets, as such large room for opportunities and growth as well as servicing different customer segments."
He believes RAIN is well positioned as it has been working with local regulators for at least one year, it has strong relationship with banks, and MEVP did research on their customer service experience and technology infrastructure which was assessed as good. He adds, "There will be other exchanges coming up and each might be focused on particular segment or service."
MEVP is bullish on crypto and bullish on better understanding of the future use cases where crypto can play a role. Ali states, "Our interest in crypto related startups will depend on whether it is aligned with our portfolio, including tech startups, this could be DeFi, this could be in FinTech for SMEs, crowd funding, consumer services such as invoice discounting, short term financing. We are looking into the FinTech space as a whole whether these startups are using Blockchain or not, in addition to DeFi and SaaS ( Software as a service) services. MEVP looks into the regulatory scene, market readiness, and many other factors before investing into a startup or sector. As Ali states, "Today ecommerce is booming because of Covid, SaaS, crowdfunding, cloud solutions and others as well have been soaring."
Future for RAIN
This year will be focused on growth for RAIN and as Ali explains, "We will be hearing more exciting new future news about new markets, more services and progress in general."