Featured
Global News
Dubai Investor buys 10 million USD worth of coins of Blockchain platform Zilliqa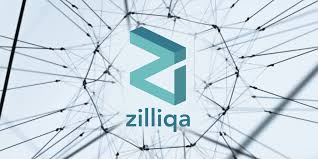 EGW Capital, the blockchain investment bank, has bought US $10 million (Rs. 72.8 crores) worth of Zilliqa (ZIL) coins on behalf of its Dubai based high networth investor. The buying of coins started from the US $0.11950 on Friday 12th February from the open markets and OTC traders. "We have more or less filled the order. We are in talks with a few more investors who are looking to buy Zilliqa coins as a long term safe bet. We are expecting another US $20-25 million worth of purchase in the next one week, " said Radhika Vajpayee, Head of Trade Desk at EGW Capital based at Tennessee USA.
Zilliqa was first conceived by Prateek Saxena, an assistant professor at the National University of Singapore School of Computing. Saxena and several students in the School of Computing published a paper in 2016 that outlined how a sharding-focused blockchain could improve network efficiency and speed. Zilliqa claims to be the world's first public blockchain to rely entirely on a sharded network. This allows it to achieve high throughput and a high transaction rate per second, which solves the scalability issue.
"You have to admit that Bitcoin has become unaffordable for many. Zilliqa coin is highly undervalued, and we expect a target of US $0.35 or more in the next few months. Crypto has entered a period of aggressive growth. Investors have waited for this day with great patience. The inflow of new money has excited the market. Most of these new investors earned significant upside in the stock market, and they are now taking positions to hedge their risk against the stock market, " said Wali Saleh of Toro Capital.