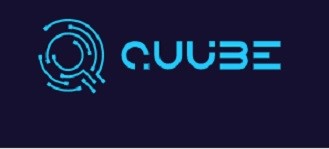 With the new joint support and merger with LevelBox Quube security token trade license in ADGM can be completed
Quube Exchange platform which is seeking its final global tokenized securities license in Abu Dhabi Global Market has strategically merged with enterprise software developer LevelBlox, and a capital raise and share placement that together will establish Quube Exchange as a leading quantum resistant ecosystem for the emerging cryptocurrency and digital asset trade industry.
Quantum Warriors OU, d.b.a. Quube Exchange entered a letter of intent on April 15, 2021, to be acquired through a merger with LevelBlox Inc. Under the intended agreement, LevelBlox will issue shareholders of Quube Exchange 90,400,00 new common stock or 40% of the expanded share capital, expecting to complete simultaneously with the private placement in Q3.
Built on a secure cloud with advanced intelligence and blockchain technology, the Quube Exchange platform provides the first quantum safe ecosystem as a security token fabric and marketplace for the venture capital market. As an emerging and popular player in the crypto space, the merger with LevelBlox adds a material boost in accelerating the Quube Exchange platform as a world-class offering.
Through this new joint support, the year-long quest by Quube in acquiring a global tokenized securities trade license in the Abu Dhabi Global Market (ADGM) can be completed, while accelerating licensing efforts in Singapore, Hong Kong, and London.
The Quube Quantum Resistant Blockchain Protocol™ (QRP™) is already being considered the "blockchain of the blockchains" with protocol recording logs of everything taking place within STO (Security Token Offering) and Token lifecycle transactions when launched on the Quube Exchange platform.
"We are happy to be announcing this merger and the growth it supports in our longer-term strategy. We have a fully built and running crypto-to-fiat gateway, and now our global licensing efforts will be accelerated, along with increasing trade market liquidity for our thousands of loyal market traders," comments Anzo "Enzo" Zhemukhov, CEO & Founder of Quube Exchange. "This move also allows us to launch a De-Fi Protocol on Ethereum for NFTs and cryptocurrencies, opening a secondary market to users for a swap of NFTs first, followed by tokenization of other asset types."
Gary Macleod, LevelBlox's CEO, commented: "This merger represents the expanded use of Blockchain technology for the secure tokenization and trading of assets. The collective strength, knowledge, and market expertise our new team will allow combined development efforts to grow into one of the most trusted, secure, and widely used crypto ecosystems in this sector."