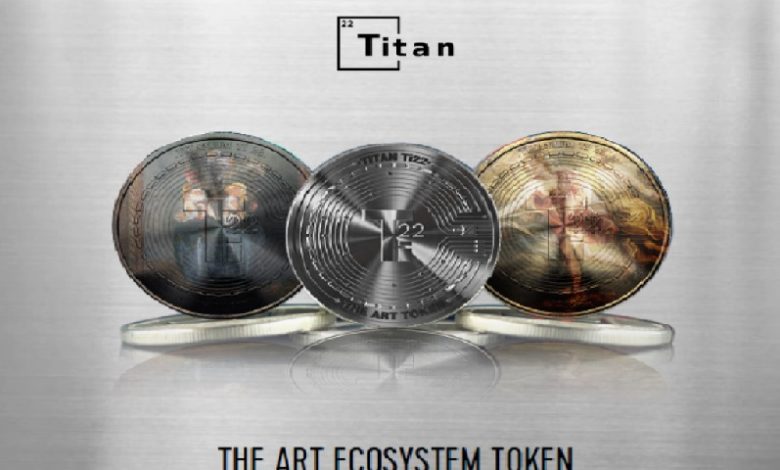 Blue Chip art as an asset class has significantly outperformed major indices the likes of S&P 500 over the past 20 years, yet only 2 percent of fine art was traded annually because of the high barriers to entry including price, lack of fractionalized ownership, high insurance, storage and transportation charges, brokerage fees, as well as liquidity issues.
To solve this, Dubai based Alphaseed Technology Limited, a FinTech crowdfunding and tokenization infrastructure provider has launched through its subsidiary incorporated in British Virgin Islands (BVI), TITAN investment Limited,the first security tokenized share offering backed by high value art in addition to ARTEMOS as an NFT ( Non Fungible tokens) and Art tokenization marketplace.
UNLOCK interviewed Feras Kiaewe, Chief Executive Officer of Alphaseed and TITAN to talk about how TITAN will be tokenizing its shares leveraging its Alphaseed platform and high value artworks. As Kiaewe explains, "Being both an art enthusiast as well as a technologist at heart, I felt that given the benefits of blockchain technology, as well as the opportunities provided by tokenization, this was the opportune time to build TITAN, which officially owns two fine art paintings, a Vincent Van Gogh, Ginger Jar filled with Chrysanthemums, a Sir Peter Paul Rubens Diana Hunting with her Nymphs, in addition to ARTEMOS as an art tokenization platform. We decided to offer security tokenized shares of TITAN backed by these physical assets issued on an Ethereum Blockchain utilizing ERC1400 tokens."
According to Kiaewe, TITAN Investment is one of the few investment platforms that is backed by Blue Chip art assets as well as an art private sale, NFT and tokenization platform.
TITAN which comes from the word Titanium, under the token symbol TI22 is one of the most solid metals in the world, and as Kiaewe states, "This represents the strength of TITAN investment as a company as its shares are backed by strong assets as well as a strong business model, team and partnerships with leading companies such as Polymath, Bernstein, Artory, Etherscan, Metamask and others."
Kiaewe explains, "We are offering Ti22 tokens which reflect the investment ecosystem of TITAN investment. Investors will receive a boost on the appreciation of the two art asset holdings as well as the performance of ARTEMOS marketplace which will tokenize, and trade clients and collector's art pieces from around the world on its marketplace."
Kiaewe adds, "Through our security token offering we are attracting investors who are looking for a stable offering represented through security tokens rather than NFTs as the shares of TITAN are backed by tangible assets. In our first two rounds, our investors come from a large crypto community as well as traditional investors, and semi institutional investors who were looking to manage the risk factor of their investment."
TITAN is in the process of selling 49% of the total TITAN tokenized shares at 56 USD. The minimum spend is 50 tokens per investor. The private token sale started April 2nd and will end June 1st, 2021 to be followed immediately by a public listing on a decentralized exchange by end of September 2021.
Tokenization will allow investors to have fractional ownership of these physical assets, where anyone can own part of high value artworks, with lower cost of ownership that can be easily traded providing liquidity and profitability in a shorter time period. Kiawe states, "Tokenization solves the liquidity issue while lowering the barriers of entry through fractionalized ownership and while spreading of the cost of ownership. The funds raised through the security token offering will be used in part to build the ARTEMOS marketplace, as well as invest in other tokenized assets and offerings, while 51 % will be held and not invested as a safeguard backed by the two high valued art pieces."
He further states, "For the past five years the fine art market was not healthy because of high brokerage costs, time spent to exit etc.., but with the advent of Blockchain we can now provide the right solution to speed up process and exits, in a transparent, secure way. We are working to provide our secondary market for trading TITAN tokens on either Binance or Coinbase."
ARTEMOS will be the digital marketplace for transacting, tokenizing, and monetizing art & collectible wealth & NFT globally. It will offer clients access to prized gallery inventory, with many artworks coming directly from the artist's studio & important private art collections.
Kiaewe strongly believes that tokenization is the future, as you can tokenize anything that is physical including gold, and as such he believes the STO (Security token offering) market will flourish. He adds, "We are proud to have Alphaseed based out of the UAE a country that has been at the forefront of technology infrastructure advancements as well as advanced legal and regulatory frameworks. This is just the beginning for us, we aim to also tokenize properties across the region and globally under our Zeil platform, as well as develop a digital art fund within the next two years."