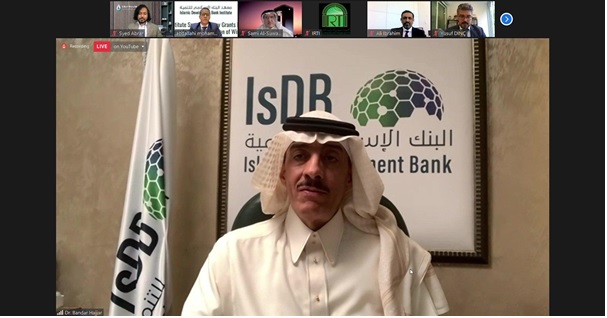 Blockchain-powered digital health startup
LiberHealth
receives grant from Islamic Development Bank Institute (IsDBI). Launched in 2020, the Smart Economy Grants Program called for projects involving the application of emerging technologies like artificial intelligence and blockchain for business and economy with Islamic finance components.
The event was presided by His Excellency Dr. Bandar Hajjar, President of Islamic Development Bank Group. Dr. Hajjar congratulated the winners, describing them as "the embodiment of innovation and success". Dr. Hajjar further stated: "We are committed to supporting the development of Islamic finance in the age of fintech to successfully transform the enormous untapped potential into tangible benefits in Islamic finance through the empowerment of young innovators and entrepreneurs."
Liber Health is a health-as-a-service company that offers end-to-end safe and contactless identification, health data transfers, and COVID pre-screening services for healthcare staff, front-line workers, and other essential industries.
It leverages blockchain and biometrics to create digital identities and enable secure data transfers, including COVID test results and vaccination information, via a trusted network among government organizations and businesses. According to the founders, the technology is poised to disrupt healthcare and also other sectors that rely on identity management and verifiable data interoperability.
Earlier this year, Liber Health also received the Global Good Fund Fellowship in US and another grant award at the
Disruptors' Lab Challenge
in Egypt.
Liber Health is part of IN5 Dubai at Dubai Internet City, IBM HyperProtect Accelerator and is further supported by US Department of State Global Innovation through Science and Technology Network.