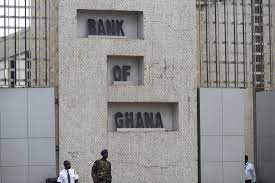 According to a recent news post in AIBC, Ghana's planned Central Bank Digital Currency (CBDC), the e-Cedi, has advanced to preparations of a pilot project. A CBDC is a digitalisation of a country's fiat, and is often described as a crypto that is not decentralised. According the Governor of the central bank, Dr Ernest Addison, the progress of the project is divided into three phases, namely the design, implementation and pilot phase.
Design has been concluded successfully enabling operators to continue with implementation efforts . Dr Addison announced, that the pilot will soon be available over mobile apps, according to graphic.com.
Additionally, Dr Addison discouraged the use of decentralised cryptocurrencies, as they were too volatile to be treated as real money. He emphasizes that such volatility has created the necessity of the CBDC.
The small West African nation therefore surpasses many major economies of the world in efforts to implement an own CBDC, and has the lead on the African continent, with South Africa in the research stage since the beginning of the year. The Bahamas is currently the only country in the world to have a fully functional CBDC, the Sand Dollar, with China close to concluding their multimillion participants pilot. Several other countries in Asia and Sweden in Europe have also made major advancements, while major players including the US, EU and Russia are lagging behind.