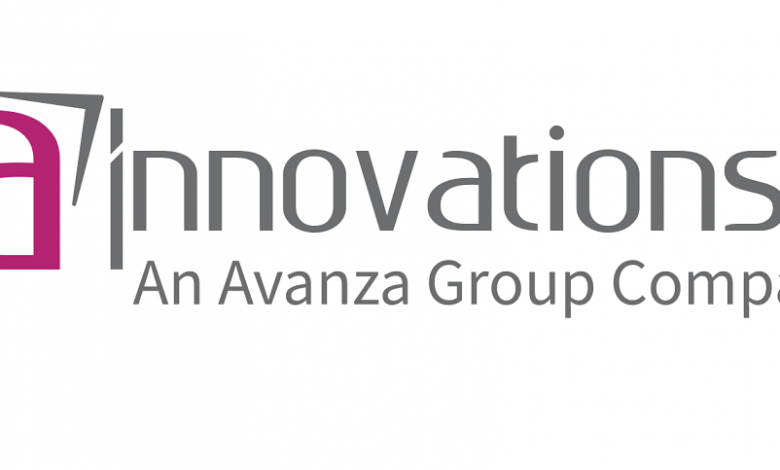 Latest projects include the UAE Trade Connect Project, Invoice verification Project in KSA and EKYC for Banks in Pakistan among others.
Avanza Innovations was one of the pioneers in Blockchain solutions in the GCC and MENA region. The company has since then been a strong partner for both governmental and private sector entities looking to implement blockchain use cases across different industries.
Recently Avanza Innovations the Blockchain technology partner and consultant for Etisalat's UAE Trade Connect platform jointly announced the commercial launch of UAE Trade Connect (UTC) Blockchain enabled platform. The platform is founded on the consortium of seven UAE banks including, Commercial Bank International (CBI), Commercial Bank of Dubai (CBD), Emirates NBD, First Abu Dhabi Bank (FAB), Mashreq Bank, National Bank of Fujairah (NBF), and RAKBANK. Four new banks will be joining shortly as well.
Etisalat has also launched an independent entity under the name UTC (UAE Trade Connect), jointly owned by Etisalat and several UAE Banks, as it seeks to further build other projects and blockchain use cases in other sectors. The CEO of UTC Zul Javaid, stated at the launch "We at Etisalat have formed an entirely new entity UTC Information service provider to address opportunities under Blockchain for various sectors including insurance, oil and gas, yet we will not offer solutions for solution sake but to resolve real problems where we see blockchain technology can be utilized. We will evolve and take on challenges with new communities as we strongly believe that blockchain is the technology of the future, and because of this we have set up a separate company to handle this
UNLOCK interviewed Waqas Mirza, Founder and CEO of Avanza Innovations to learn more about their role in UAE Trade Connect as well as other projects being implemented in the region. As Mirza stated, " Etisalat' s ambition is not just to launch UAE Trade Finance Connect platform but also to launch other use cases which can capitalize on the first use case. We will hear more news coming out in the future. We are proud to be Etisalat's and UTC's development partner and our relationship with UTC is brilliant. Avanza works very closely with UTC in all aspects and we are happy to continue sharing our knowledge and experience with them."
Mirza adds," In addition to the 7 founding banks 4 new banks have received UAE Central Bank's approval to join UTC. While these 4 additional banks are being on-boarded on UTC by Avanza and Etisalat team in the first wave, there is also a second wave of international and UAE banks that are closely working with UTC teams to join the platform"
Blockchain in the UAE and GCC region
Waqas sees blockchain as growing steadily in the region where most entities whether governmental or private are building new use cases based on the successes of previous implementations. As Waqas explains, "We are seeing growth in use cases that Avanza was part of two to three years back. For example new use cases will be coming out of the Blockchain based Digital Silk Road that both DP World and Dubai Chamber of Commerce announced in 2019. New partnerships and nodes will be added to Digital Silk Road project.
Another project that is growing its network is Etisalat's Blockchain based Loyalty Exchange which was launched in 2020 with its first partners being ADNOC (Abu Dhabi National Oil Company) and GEM schools network. Waqas adds, " Etisalat's Blockchain Loyalty exchange will be adding more partners in the near future with new features and all this is more business for Avanza as Blockchain projects expand their network, nodes and partnerships, as well as implement new use cases." He adds, "Whatever seeds we have planted in the years before have started to grow and branch out and with this our business flourishes as well."
According to Waqas companies and entities that implemented Blockchain use cases are hungry for more, whether it is Etisalat, DP World, Dubai Chamber of Commerce, Dubai Customs, RTA, Dubai Police and others. He states, "We are seeing new projects and use cases both in Dubai and Abu Dhabi both in government and private sector."
Blockchain Invoice Verification Project in the Kingdom of Saudi Arabia
Saudi Arabia is currently witnessing more blockchain implementations and Avanza is working on a huge Blockchain enabled invoice verification project in the Kingdom with a well renowned company. Waqas explains, "We have won a project as one of the subcontractors working on an invoice verification solution built on Hyperledger. The client is utilizing this solution to ensure seamless procurement and payment procedures with its suppliers."
Blockchain for Governments in Asia and Africa
Avanza is not only working in the region, GCC and MENA but expanding its offerings to governments across Africa and Asia. The experience Avanza has gained from working with GCC and MENA governmental entities has allowed it to become not only a technology solution provider but also a digitization and strategic consultant to governments.
Waqas states, "We are in deep conversations with governments in Central Asia and Africa including countries like Azerbaijan, Pakistan, Ethiopia, Uganda and others. These governments have realized that digitization and paperless journeys can offer their citizens, businesses and investors a better service and position their countries in a stronger light, thereby resulting in huge savings and dividends to the national economy of these countries."
He adds, "As such we have strategic discussions on what strategies they have in mind, whether they want to be a tourist hub, a manufacturing hub or a trade hub, free zone hub, and accordingly we build together the big picture for four to five top priority projects to achieve macro national objectives – as well as work with them on the ground to implement these projects on a national scale."
It helps Avanza to have a portfolio of successful projects with government entities in the GCC region such as projects implemented with Dubai Police, Dubai Courts, Dubai Customs, Roads & Transport Authority (RTA), Dubai Chamber of Commerce, DP World, Dubai Land Department, UAE Trade Connect, EKYC project in Bahrain with BENEFIT, flagship Procurement project in KSA as well as their city wide payments project with Smart Dubai.
Blockchain Projects underway
Currently Avanza is working on several interesting projects in the region. One of them is the expansion of their ecommerce project with DHL and Dubai Customs to include three free zones, three more logistic companies and 3 large e-commerce players, to automate the movement of ecommerce traded goods on a blockchain platform. Waqas, "We began with the project in December of 2020 and by September we will have finalized phase one. This will be built on top of what we have done already with Dubai Customs and DHL. This could also be replicated in other parts of the world."
In Pakistan for example Avanza is piloting an EKYC Blockchain enabled platform for three big banks there. Waqas, "We are launching the EKYC Blockchain enabled platform initially for three of the biggest banks in Pakistan under the auspices of Pakistan Banks Association (PBA) and in-line with the guidance of State Bank of Pakistan. The eventual goal is to roll out this National EKYC platform to all banking and financial institutions in Pakistan. Like all our other national scale blockchain projects, it is always recommended to start with a pilot with limited number of participating entities, and having learnt from the pilot – roll the platform out to the larger industry eco-system. We have adopted the same strategy in implementing and launching the National EKYC platform for BENEFIT in Bahrain. The GCC region has been our best partner for experimenting and implementing blockchain solutions and now we are replicating these solutions in neighboring countries."
Avanza and Blockchain Platforms
While Avanza works a lot with Hyperledger and are closely associated with the Hyperledger Foundation and community, Avanza always responds to its customers' needs by proposing the most apt blockchain platform depending on the business and technical needs of the project.
Blockchain Growth
In conclusion Waqas is confident that Blockchain implementations will grow at a steady pace and as more businesses and governments engage in blockchain projects and reap the benefits, more new ones will be set into motion.
Detailed case studies of Avanza's project projects is available on their website: www.avanzainnovations.com