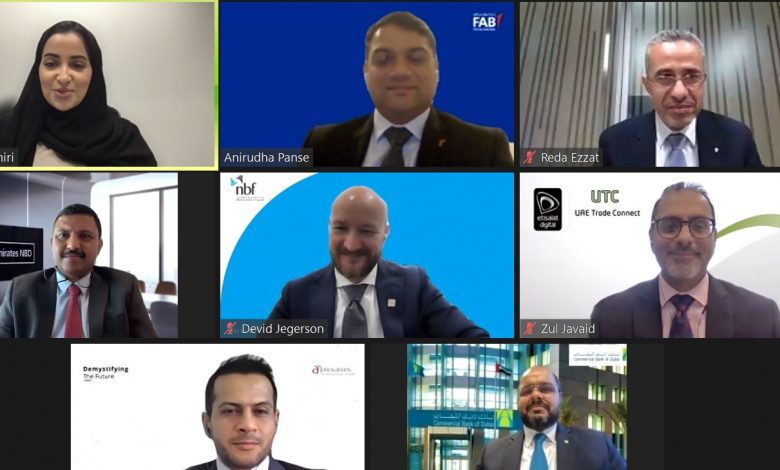 Etisalat Digital, along with Avanza Innovations, the Blockchain solutions provider and the seven UAE founding banks officially launched the commercially viable UAE Trade Connect platform. The platform is founded on the consortium of seven UAE banks including, Commercial Bank International (CBI), Commercial Bank of Dubai (CBD), Emirates NBD, First Abu Dhabi Bank (FAB), Mashreq Bank, National Bank of Fujairah (NBF), and RAKBANK..
Dr.Sabri Al Azazi, Chief Operating Officer at the Central Bank of the UAE, stated, "The Central Bank promotes financial and monetary stability, efficiency and resilience in the financial system. The launch of the UTC Digital Trade Platform is one of the key steps towards achieving this goal as it will help to minimize the risks of fraud inherent in the existing paper-based system in trade finance. It also reflects the banking sector's commitment to step up the digital transformation process to prepare the UAE to enter into the new digital banking era."
He added "The new platform will enhance international collaboration and innovation, and produce fruitful results for the trade finance industry globally."
The UAE Trade Connect is a nationwide trade finance platform to help banks address the risks of double financing and fraud.
Representing UAE Trade Connect was Zul Javaid, Chief Executive Officer of UTC, the newly founded entity that will be looking into digitization solutions across various sectors utilizing technologies such as Blockchain, AI, machine learning and others when needed. As Javaid stated, "We at Etisalat have formed an entirely new entity UTC Information service provider to address opportunities under Blockchain for various sectors including insurance, oil and gas, yet we will not offer solutions for solution sake but to resolve real problems where we see blockchain technology can be utilized. We will evolve and take on challenges with new communities as we strongly believe that blockchain is the technology of the future, and because of this we have set up a separate company to handle this."
Zul Javaid discussed the UAE Trade Connect Platform stating, "After six months of testing we are now commercially launching. This was a co-created solution, and the journey took two years since we started the consortium back in 2019. At the end of 2020 all participating banks were testing the solutions even during the Covid pandemic so that we could launch on time. This is a game changed for trade finance space."
The UAE Trade Connect will start with duplicate and fraud detection solutions only but will grow its solutions to include financial crime risk, e-invoicing, whereby invoices will be digitized inside and outside banks, then it will move into digital bills of lading, which will include government authorities, customs' department, international freight forwarding and shipping companies and finally the digitization of letters of credit and bank guarantees.
Waqas Mirza, Founder and CEO of Avanza Innovations discussed the reason behind utilization of Blockchain in UAE Trade Connect Platform. He explained, " This project was an utter delight for a software developer such as Avanza because it utilized nascent technologies that included, Blockchain, DLT ( distributed Ledger Technology), AI, and machine learning to detect frauds, it also incorporate ORC technology for the digitization of invoice to digital data. The most interesting part was the fusion of nascent technologies in a large scale industry project."
Seven banks participated in the project and as such the result is a text book case study. There will also be ongoing enhancements continuously across seven to eight blockchain nodes simultaneously. UAE Trade Connect consortium is finalizing the governance framework making it easy for new banks to join the platform. According to Waqas, four new banks will be joining soon, as they are in the final stages of testing.
Waqas adds, "Blockchain was utilized because you cannot host invoices coming in from different banks in one place like a Bureau model, due to GDPR policies, compliance requirements and others. As such information is decentralized and every bank has their own node where there data resides, a hashed encrypted version of the invoice is synchronized across all nodes and a copy is shared with Etisalat Digital on their cloud platform. As such the data is immutable and secure and conveniently available. This makes it easy to connect and set up other banks."
UAE Trade Connect founding members, hope to add more banks on to the platform, as well as partner with similar consortiums across the globe.
According to Atif Raza, Head Sales & Advisory, International & Transaction Banking, Commercial Bank of Dubai, states, "The main objective of co-creating this platform is to benefit the growth of UAE digital economy and avoid double financing bringing in a lot of opportunities in an economy with 250 billion domestic credit supply."
While there is no other platform in the GCC region of this nature, the founders and consortium are open and welcoming all banks across the UAE and the region as this has been given clearance by the UAE Central bank under a governance model.