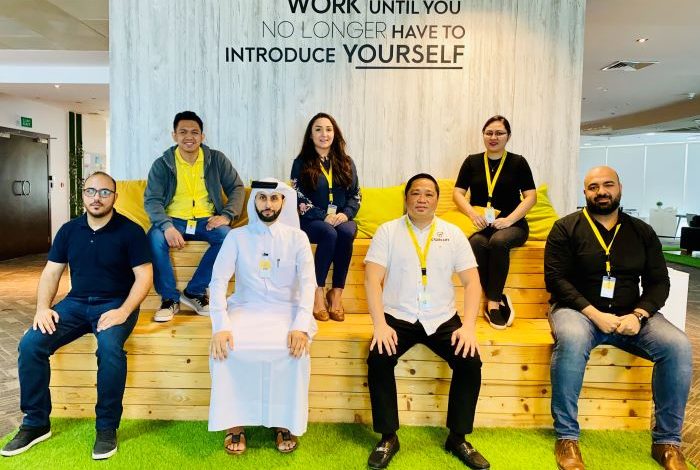 Cwallet has successfully completed a Pre-Series A investment round with investors inclue MBK Holding, Nautica and Snoonu Holding.
Cwallet,
the innovative blockchain enabled financial services application, utilizing Stellar platform, and created by Qatar fintech startup, C Wallet Services W.L.L., is now valued at $3.5 million after a highly successful Pre-Series A investment round. Investors including MBK Holding WLL, 360 Nautica LLC and Snoonu Holding, pushed Cwallet's valuation up after the Pre-Series A funding round. This is not the first investment Cwallet receives, prior to this it
raised
2 million USD
The investment, says Cwallet Chief Executive Officer and founder, Michael Javier, will enable the company to push forward towards meeting its strategic and operational goals, including achieving regulatory compliance for the app's remittance and payroll features. "The Pre-Series A funding round, along with our institutional, funder and shareholder investment, has put Cwallet in a position to set our sights on product development and expansion," says Javier, who confirms that their investor roster secures guaranteed business transactions amounting to half a billion Qatari riyals per year, and access to more than 200,000 unique users and 3,000 merchants.
Chief among Cwallet's plans for 2021 is the Q3 release of Cwallet Mobile Money 3.0, an ambitious update to their current offering, allowing users to pay, shop and subscribe to favourite brands in the Cwallet marketplace, while earning loyalty rewards and cashback bonuses.
Cwallet will, says Javier, "change the payment landscape in Qatar and the region", though not without safeguards in place, such as Cwallet's partnerships with anti-money laundering platform providers, which will ensure all users are verified via a Know-Your-Customer process.
Further investment will also be made internally, with Cwallet expanding its workforce to include expertise in the fields of information and cyber security, growth hacking and customer management.
"Ultimately," says Javier, "we remain guided by our mission to be a globally competitive company that meets local needs, solving the pain points of our customers and service providers, from big retailers to home-based businesses. With our funding, we're in a position to scale up and build on our gains, so we really are grateful for the trust our investors have placed in us."
"We believe Cwallet will be a game changer in digitalisation financial services with multiple options for multiple segments , we are happy to be one of the main investors in pre-series A round", stated, Hamad Al Hajri, CEO and Founder of Snoonu.
"Partnering Cwallet was a significant step for 360nautica. We are always on the lookout for potential startups that have hyper growth prospects. Investing in a fintech solution such as Cwallet makes a significant impact since we are able to deploy the solution throughout our digital ecosystem that ranges from ecommerce solutions, digital content platforms, retail solutions and call centre services. In combination we have one of the largest digital footprints in Qatar that Cwallet can leverage. 360nautica as a venture builder will continue to add value and give strategic impetus to the growth of Cwallet in Qatar and the region." added, Dr. Tejinder Singh, Founder and Managing Director of 360 Nautica
"The world of financial systems is changing rapidly. Open banking & mobile wallets is just the beginning. Much more yet to come.", concluded Sheikh Mansoor bin Khalifa Al Thani, Founder & Chairman of MBK Holding