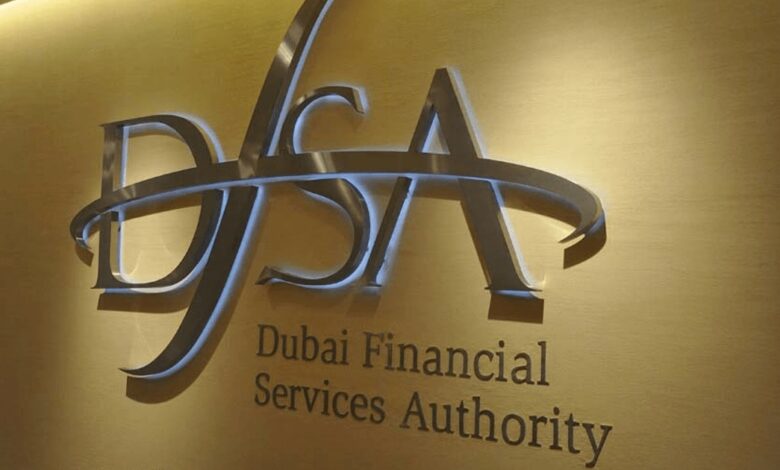 By the end of 2021 DFSA in DIFC UAE will have full regulatory frameworks for both Security Tokens, other tokens and Crypto Assets
Recently, the Dubai Financial Services Authority (DFSA) published its consultation paper for Security Token offerings in or from the Dubai International Financial Centre (DIFC). This was not a surprise given that the DFSA had announced earlier this year, in its 2021 Business Plan, that it was planning to regulate digital assets.
UNLOCK interviewed Mr. Peter Smith, Managing Director, Head of Strategy Policy and Risk, at the DFSA to discuss how DFSA is incorporating blockchain into their operations as well as their plans for regulating the growing crypto asset and tokenization scene, which is growing in popularity in the UAE and region.
Blockchain at DFSA
According to Smith, the DFSA has yet to use DLT (Distributed Ledger Technology) or blockchain internally given that their operations covers a narrow geographic area and the distribution of information is not a challenge. He explains, ' While we have yet to use Blockchain we are working on a project in 2021 to ensure we are a more effective regulator and as such we are looking into whether the data we receive from companies we regulate can actually become more real-time instead of studying balance sheets after the fact. We are realizing that the use of data analytics is relevant and we are exploring this avenue, yet with no final decisions made."
Given that DFSA is currently regulating entities that are using types of DLT in their operations, the DFSA could oversee these activities by being a node, for example. Smith states, "Being a node on their blockchain could enable us to see certain things in real-time that otherwise we wouldn't be able to see. As a regulator we believe that by having a node we could actually improve our regulatory oversight. This is a discussion we are having in 2021, as so much is new and fast moving in this space."
In terms of companies within DFSA, Smith agrees that more and more companies are interested and are approaching DFSA with requests to incorporate blockchain based applications and service entities in DIFC. Even already existing firms are thinking of using blockchain to do things better or do totally new things.
Smith explains that everything DFSA does is to further develop the national innovation strategy set by Dubai and the UAE government. As such he says, "Our contribution to this thriving ecosystem is evident and our desire to use technology is always there."
DIFC Fintech Hive
One of the strategic initiatives taken on by DIFC was the development of Fintech Hive and its accelerator programmes for FinTech start-ups. The success of the programme can be attributed to the excellent mentorship, as well as access to financing and talent. Today there are 300 firms operating from the DIFC Innovation Hub, big and small.
One of the first firms to go through the Fintech Hive accelerator program was Norbloc. They have subsequently worked with the DIFC Authority on their Norbloc e-KYC Blockchain platform.
The DFSA strongly supports the initiatives of FinTech Hive, and works closely with many of the programme participants to guide them on whether they need regulation, and introduce them to the different regulatory licences and the DFSA's Innovation Programme.
DFSA Innovation Testing Licence
One of the DFSA's main contributions to the development of the innovation ecosystem is the Innovation Testing Licence, or ITL. As Smith explains, "In 2017 when we started we had a handful of applications, by 2020 we had two cohorts with over 40 submissions. Today we have had over 100 firms applying for innovation testing licenses. Some are asked to come back later when their ideas are more developed and some don't need to be there because they are technology providers."
To date there are three entities that have moved beyond the ITL to a full financial services license, with four still undertaking testing and nine at the "in principle stage" just before they get an ITL. He adds, "The whole purpose is to try out innovative ideas in a contained manner with limited number of clients, so that if it doesn't work it is not difficult to deal with. At the same time these new business models deepen our understanding, so it is a two way street, and we are always learning. Some companies in the testing environment ultimately change their business plans."
DFSA has accommodated a multitude of startup's and companies. Crowd Funding platforms, robo-advisors, payment service providers, firms who want to use blockchain for bond and sukuk issuance and many more. As Smith explains, "Today we have many applicants who want to test digital asset based models, or those who want to use blockchain. We even have companies who want to issue digital tokens that have not been tokenized before. We have requests for back office activities such as clearing and settlement using blockchain, including those who want to use Blockchain for digital identity solutions and EKYC ( electronic know your customer)".
Security Token consultation
As for the recent Security Token offering consultation paper, Smith comments, "We have started this process because we have received many requests for the issuance of shares through Security Token offerings, so we have created a framework for them to do this in line with international best practices." The regime we have created is very comprehensive so enabling firms to understand and know exactly what they need to get a licence. He adds, "It might have taken some time to come out with the Security Token regulatory framework, but once it is out, it will be quicker to get the licence. We would rather have a fully comprehensive regulation rather than high level principles and then have to fill in the gaps. We have a queue of people wanting to do tokenization of bonds and other instruments."
He states that by the second quarter of 2021, the DFSA should have it approved internally, and then into force in Q3 of this year, so DFSA should be able to start accepting applications. He states, "the Security Token regulations will cover the issuance, trading, custodial services, marketing, secondary market exchanges and even digital wallet providers."
Smith tells UNLOCK that once the Security Token regulations are approved, the second step is the regulation of other tokens, those that are not Security Tokens, which includes Stablecoins and Cryptocurrencies, Utility Tokens, NFTs and more. "We will come out with the consultation for these types of Tokens in the summer. We are optimistic that by the end of 2021 both set of rules will be in place."