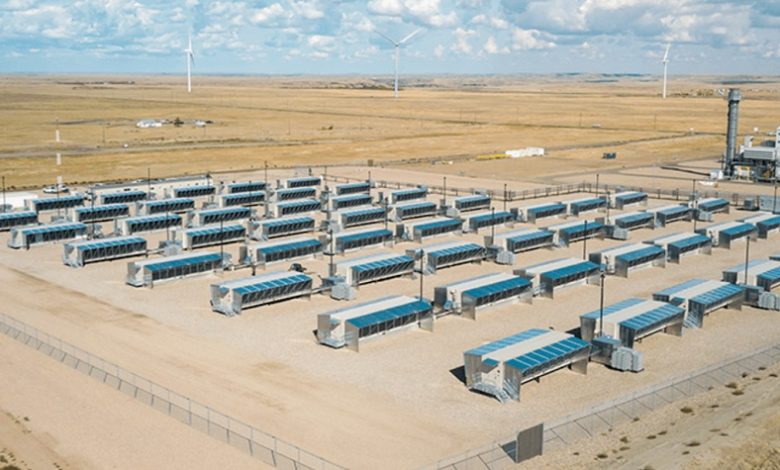 Hut 8 Mining Corp. one of North America's oldest, largest bitcoin mining pioneers announced has entered into a power purchase agreement (the "PPA") with Validus Power Corp. to support Hut 8's Alberta operations. The PPA represents the latest development in the strategic partnership between Hut 8 and Validus Power Corp. that was first announced on February 22, 2021.
This power agreement will enable Hut 8 to initially secure up to 100MW of new power from the project on a physical off-take basis at highly competitive pricing. The agreement includes significant optionality to expand Hut 8 Mining operations if the Company decides to scale beyond the first 100MW. The anticipated commercial operation launch date of an initial 35MW is early Q4, 2021.
A portion of the energy production for the project will be generated from captured waste gas and converted to electricity by leveraging cutting-edge mobile power plant solutions to be provided by Validus Power Corp., which will support and advance Hut 8's long-term ESG objectives.
"We are thrilled to have the opportunity to announce this cutting-edge power expansion project. This project is key to Hut 8's Mining strategy of being a leader in procuring cost effective power and advancing innovative mining practices," said Jaime Leverton CEO of Hut 8 Mining
"This agreement represents a commitment to growth and sustainability in the Bitcoin mining space," said Todd Shortt, President and CEO of Validus Power. "We are seeing the convergence of bitcoin adoption and energy grow at a rapid pace which is creating demand for power that is generated efficiently, delivered faster, and with the environment as a priority. Our commitment to innovation and efficiency, enables us to provide highly scalable and competitively priced power. We couldn't be more pleased to make this announcement with such a bold industry leader and we look forward to growing our relationship with Hut 8".
The PPA is contingent on Validus Power Corp. obtaining land rights and gas supply at a site in central Alberta as required to deliver up to 100MW of capacity to Hut 8's Alberta operations, and is subject to successful permitting and regulatory approvals in connection with the project.