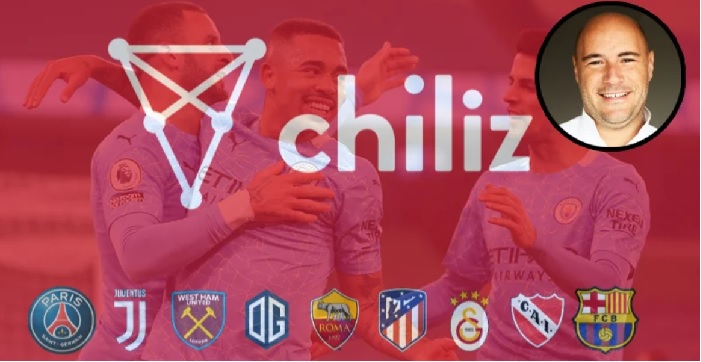 Chiliz has received major attention lately and causing proprietary trading firm, Jump Trading, to invest in the fan token startup Chiliz, the leader in the crypto sports and entertainment industry, has announced a strategic partnership with American-based Jump Trading. The new partnership looks to scale Chiliz and Fan Tokens on a global level, potentially making it into a multi billion dollar digital sports ecosystem.Chiliz are Fan Token creators and are also the creators of the fan engagement and rewards platform – Socios.com. Fan Tokens give the supporters the chance to acquire VIP rewards, gain club promotions, games, AR-enabled features, superfan recognition and access to voting polls on the blockchain based platform – Socios.com.
The partnership will also aim to provide liquidity and trading services for all the Fan Tokens issued by Chiliz on any exchanges, now and in the future.
CEO of Chiliz and Socios.com , Alexandre Dreyfus, stated, "Securing backing from a global trading firm of this stature is a great achievement, providing a massive platform upon which we can continue our mission to build Fan Tokens into a multi-billion dollar digital asset class for sports and entertainment.
We have taken great strides forward of late, but this is still very much early days for us in terms of fully developing the new asset class we have created. However, with many more leading partners ready to join our ecosystem, major marketing campaigns set to be rolled out and increased liquidity we can consolidate our position as the leading crypto venture for sports and entertainment and as one of the most mainstream blockchain-powered businesses in the world."
This newly announced partnership aligns with Chiliz ambition for global expansion this year. Chiliz are aiming to continue building their reputation in Europe as they already have a number of sport club heavyweights under their belt. Moreover, they will also be targeting further Fan Token launches in the UK, Asia and South America.