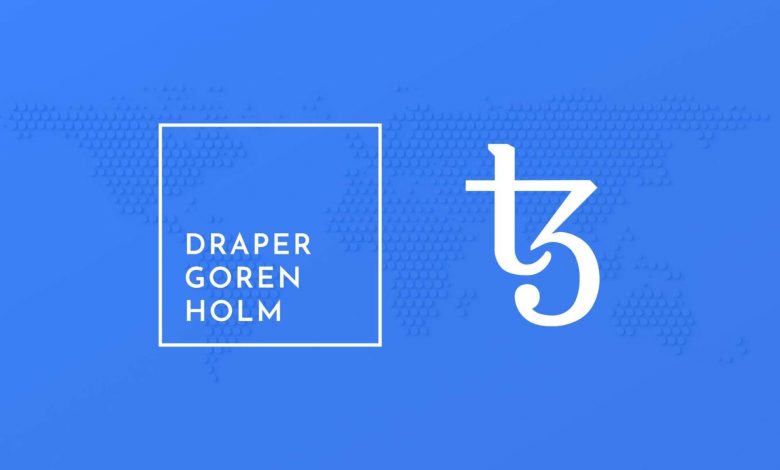 Draper Goren Holm, the Los Angeles-based venture studio and fund, a partnership between Tim Draper, Alon Goren, and Josef Holm, plan to incubate and accelerate startups built on the Tezos blockchain. Draper Goren Holm's bet on Tezos began in 2020 with its backing of Tezos Stable Technologies, the team responsible for building the first Tezos stablecoin, USDtez, as well as its recent backing of a Tezos-based NFT marketplace, Kalamint. Additionally, partner Tim Draper has been a long-time supporter of the Tezos network since its fundraiser in 2017, well before the venture studio and fund's establishment in 2018.
"Draper Goren Holm strongly believes in the Tezos community to build and define the next generation of crypto adoption," said Alon Goren, Founding Partner of Draper Goren Holm. "We believe the differences in the Tezos blockchain, and how it is governed, are monumental to scaling blockchain verticals for the long-term. We are so excited to continue investing in the Tezos ecosystem!"
Tim Draper, Draper Goren Holm special limited partner, added, "Tezos is the leading platform for smart contracts and low energy use, since they use proof of stake. We're excited to fund projects on the Tezos blockchain and believe it has a promising future ahead. We believe it will be the smart contract standard!"
To further this initiative, the Tezos Foundation is also becoming an official limited partner of Draper Goren Holm with an emphasis on the next generation of Tezos-based startups. The investment is one piece of Draper Goren Holm's $25 million dollar venture fund, focused on fintech and blockchain startups.
"Draper Goren Holm has been a great enabler of entrepreneurship in the blockchain tech space for quite some time and has managed to create a large platform involving a global community. The Tezos Foundation is excited to support Draper Goren Holm in fostering projects and use cases building on Tezos" said Hubertus Thonhauser, chairman of the Tezos Foundation Council.
"I'm thrilled to welcome the Tezos Foundation to the Draper Goren Holm family, we have a lot of exciting stuff planned together, and I can't wait to help propel this incredible ecosystem forward," exclaimed Josef Holm, Draper Goren Holm Founding Partner.