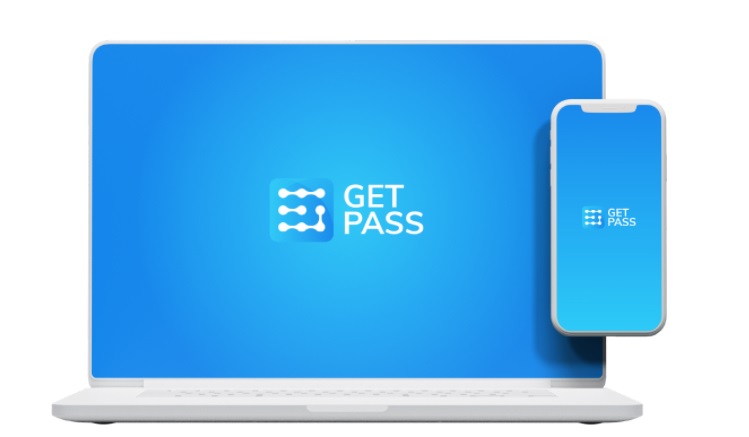 GetPass application is built on Tezos Blockchain platform
UAE based Smart Chain, a Blockchain enabled technology start-up based has released GET PASS, a leading app for governments and businesses to safely reopen. The blockchain-based app allows users to register with a passport or national ID and securely and confidentially log their travel and Covid-19 test and vaccine history.
Governments and businesses are in search of technology solutions to help them safely reopen that can securely hold confidential information. GET PASS provides this solution in a user-friendly platform that utilizes proven, secure technology. The application can confirm an individual's recent negative PCR or antigen test result or proof of vaccination to help fast-track the reopening of the economy.
GET PASS enables the secure verification of health credentials such as test results and vaccination records without the need to share underlying medical and personal information. The platform facilitates rapid contact tracing through a simple QR code or an API integration to minimize community transmission of Covid-19. Malls, restaurants, live events, airlines, and governments can use GET PASS to manage passengers, customers, visitors, and citizens for a safer, trusted transition to a post-pandemic world.
Waqas Nakhwa, Founder and CEO of Smart Chain, clarified. "We felt that there was a need for a platform that could be used by anyone for storing all the relevant travel and medical documents on a single app that would give them more control and easy access to information on a secure platform. GET PASS could consolidate information currently available on various platforms and could be accessed and ensure compliance by businesses especially in the travel and tourism sector."
The platform, built on the Tezos blockchain protocol, is a full-scale solution to one of the biggest problems in the world. It is deployed on a headless architecture with an open API for any organization to access via integration like health authorities, immigration services, small businesses, or corporate organizations. The data is stored on a highly secure IPFS structure with an encrypted hash on the Tezos protocol. Changes to travel and medical documents are recorded on the blockchain, making rapid authentication more secure.
"We are thrilled to welcome GET PASS to the Tezos ecosystem. GET PASS will help governments and businesses across the region get back to normal faster by leveraging the power of Tezos blockchain," said Waleed Rasoulli, head of Tezos' operations in the Gulf.