Featured
Ideology crowdfunding platform partners with UNLOCK Blockchain media platform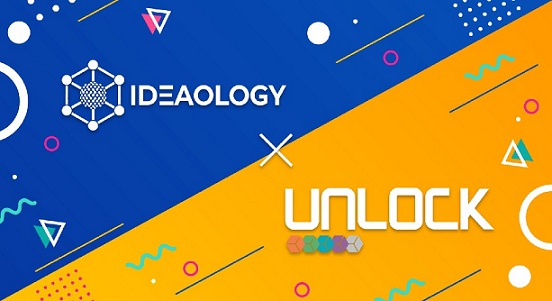 Ideaology, crowdfunding platform and freelancing platform and UNLOCK BC, the first and only Blockchain and crypto media platform in the MENA, have partnered together to offer IDEOLOGY community members in the MENA region with the latest news and updates as well as support them in spreading their news. IDEA values information and transparency regarding the status, updates, and news about Ideaology and their revolutionary crypto-based platform, Active IDEA.
To deliver and contribute to the development of blockchain technology in the MENA region, Ideaology and Unlock BC will work together and unite each party's efforts to achieve informational harmony that will benefit both the IDEA community and Unlock's readership. As stated by Amar Kovačević, Co Founder and Chief Technology officer of Ideology, "We believe that spreading the news about the innovative projects that Ideaology has been working on in the MENA region can be only done by a credible source. That's why we have partnered with Unlock BC. Their publication is focused on Blockchain & Crypto adoption in the MENA Region and the world. We are looking forward to sharing our blockchain ideas of innovation to leaders, entrepreneurs, and crypto enthusiasts that religiously visit Unlock BC for blockchain and business development news." – Ideaology Co-founder & CTO,
Editor in Chief of UNLOCK, Lara Abdul Malak stated, " We as UNLOCK have always sought to stregnthen the blockchain ecosystem in the region, whether it is through our storytelling of the great achievements being acomplished, or our events, but most importantly our partnerships. We are very pleased to be working with Ideology, and hope that together we can grow the innovative spirit in the region and help to bring support to ideas, startups, and talented individuals."
Every Team IDEA member believes that the blockchain community will benefit from this symbiotic relationship. This partnership will contribute to Ideaology reaching a broader audience with the enthusiasm to use blockchain projects such as the Active IDEA platform. Also, more entrepreneurs will have the chance to find and learn more about the Active IDEA platform through UNLOCK. It's a win-win for the whole blockchain community.