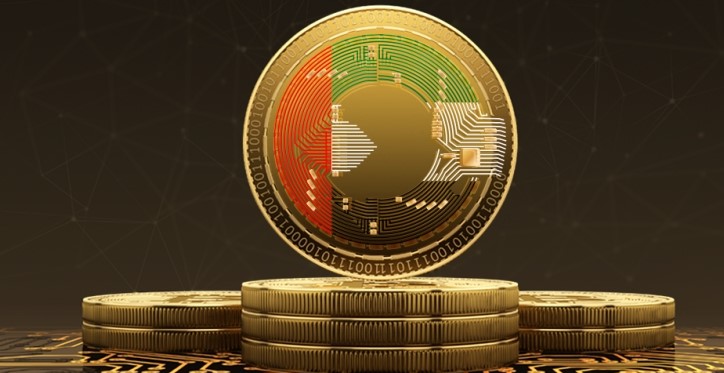 In an article in The National UAE written by Founder and CEO of Blockchain Tratok startup for travel and Tourism based out of the UAE, Mohamed Al Tajir discusses the growth of crypto in the GCC and MENA region given the recent global uptake and also sets claim that Kraken crypto exchange will be opening up its UAE base soon in ADGM. As he stated in the piece, " One of the most important actors in this ecosystem will be Kraken. It is one of the three largest crypto exchanges in the world and has been working on setting up a UAE subsidiary, Kraken Mena, for the past two years. With Kraken Mena ready to commence operations in the Abu Dhabi Global Market shortly, several value-creating opportunities will be available for individuals, companies and institutions."
Al Tajir believes that the time is ripe for digital assets and cryptocurrencies in the UAE as the driving force behind the growth of crypto can no longer be simply dismissed as speculation especially given the rise in market capital of various cryptocurrencies and digital assets to more than 1.7 trillion almost 300 per cent of the total value that we saw at the start of the year, indicating that demand is currently outpacing supply. He also notes that further evidence of increased demand can be found from analysing statistics published by regulated digital asset exchanges, which, in many cases, show 200 per cent increases in new user registrations.
As for the UAE he believes the impact may be more significant. As he states, " Not only has the government been backing blockchain technology for some time now, but the sovereign wealth funds have also invested in sector start-ups and regulation is years ahead of other parts of the world. A cryptocurrency ecosystem is starting to develop and has the potential to grow exponentially on the foundation and infrastructure that the leadership, sovereign wealth funds and regulators have created in both Abu Dhabi and Dubai."
He also quotes, Austin Alexander, who works at the office of CEO at Kraken and on LinkedIn is currently based in UAE, as saying, " The UAE has been a "hub of innovation for decades and this continues in the virtual asset space. The regulatory framework that the ADGM has crafted is built from scratch for Bitcoin and virtual asset markets. The momentum and ambition clearly present an opportunity for the UAE to become a global financial hub in the digital age."
UNLOCK has reached out to Austin Alexander to learn more and gain clarity on this announcement. The article will be updated once we receive feedback.