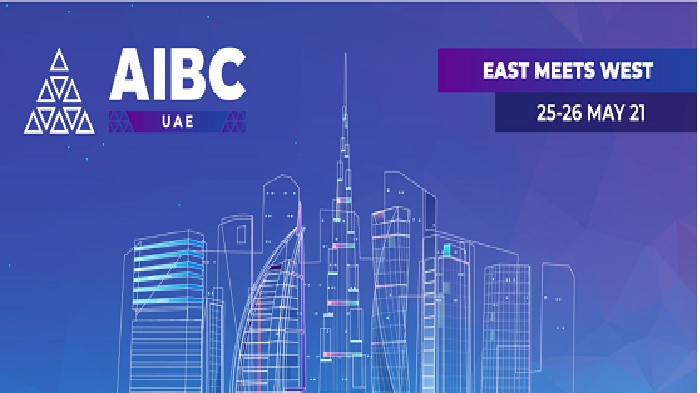 AIBC Summit has announced the launch of its inaugural summit; AIBC UAE. The event, which runs from the 25th to 26th May 2021, will be held in the emirate of Dubai. The event will be held at the InterContinental Festival Arena Dubai, a luxurious location set in the heart of the UAE's financial and and business hub . The world has been hungry for in-person events for the better part of a year, and the AIBC UAE super-show will bring the best of emerging tech and innovation to a new destination – uniting investors, regulators and innovators.
Eman Pulis, Founder of AIBC said, "We always envisioned AIBC as a meeting point of peoples from all over the world. Dubai gives us the opportunity to encourage the giants from the West and the East to sit, break bread, and sign deals. This is the life and soul of AIBC – creating an environment where connections are made with little to no effort, and everybody returns home with a smile on their face – all whilst being safe from COVID!"
Dubai was chosen in-part due to its central geographical location. With connections to all major tech and gaming hubs in the industry, this progressive UAE emirate gives AIBC the space to explore new opportunities and move beyond local ambitions – bringing East and West to their natural meeting point.
Apart from the local culture giving delegates the opportunity to focus deeply on learning about the various industries on show, the business environment created by the local government has allowed for a blossoming incubator of innovation and emerging technology – an idea further encapsulated after they adopted the moniker "Silicon Oasis" in a tech-heavy borough of the city.
Dr. Marwan Alzarouni, Managing Partner at Accelliance and CEO of Dubai Blockchain Center (seen right) said, "The UAE is open for business. Dubai Blockchain Center continues to play a pivotal role in connecting the blockchain eco-system both locally and on a global stage. Through numerous events, we aim to ensure that our partners prosper and thrive, through getting people back to being engaged in fruitful events and conferences."
Irina Heaver, a Dubai based Fintech and Crypto lawyer (seen left) said "I am absolutely delighted that AIBC is bringing their worldwide famous show to Dubai. This will provide a great boost to our developing UAE crypto and blockchain community. Dubai has proven itself repeatedly as the best place to live and do business.
"The Leadership of Dubai has been showing its commitment to supporting the Emerging Technologies sector, as well as adopting the Emerging Tech within the Government.
Now it is the time to welcome an international Emerging Tech show to Dubai to showcase our talent, our entrepreneurial spirit and our commitment."
On the COVID-19 front, Dubai has been performing exceptionally well, with vaccination rollouts underway, and strict border controls ensuring that the local population need not worry about infection. Regardless, regulations involving mask-wearing and temperature taking will be followed to add another layer of health and safety for all those in attendance. It also helps that the main markets; namely the UK and Israel, are also vaccinating at a rapid pace.
To register your interest for the event or to find more information visit our website.