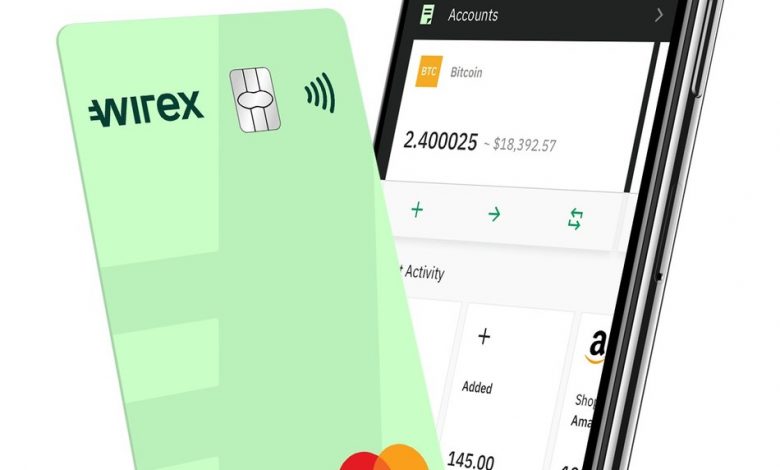 Digital payment platform, Wirex, has launched its multicurrency Mastercard debit card in the UK and EEA, as well as its new rewards programme, X-tras, across the globe. After reaching 75,000 people on the waitlist for the new card, these new features will help to make crypto more accessible to everyone.
With nearly 3.5 million customers, the London-based fintech company made headlines in July 2020, after becoming Mastercard's first crypto-native principal member. Building on this partnership, the new Mastercard debit card will make users' lives borderless by enabling them to spend up to 18 crypto and traditional currencies in real-time. Mastercard principal membership enables Wirex to issue payment cards directly to consumers, making it easier for people to buy, hold and exchange multiple traditional and cryptocurrencies. Consumers can instantly convert their cryptocurrencies into traditional fiat currency, which can be spent everywhere Mastercard is accepted around the world.
The card will solidify Wirex's vision of making the digital economy accessible to everyone. Its features include real-time point-of-sale conversion, exclusive interbank and OTC exchange rates, free international ATM withdrawals, zero monthly fees and free fiat-to-fiat exchanges.
Mastercard UK & Ireland's Head of Fintech, Edoardo Volta, explained that, "The cryptocurrency market continues to mature, and Mastercard is driving it forward, creating safe and secure experiences for consumers and businesses in today's digital economy. Our work with Wirex is another example of how we are empowering consumers with more choice and peace of mind in the way they shop and pay."
The new multicurrency Wirex card is just one of Wirex's many new releases this year. Wirex X-tras, an upgrade of the company's rewards scheme, has also recently launched. Through an innovative new subscription model, customers can access X-tras including up to 2% Cryptoback™ on any in-store or online purchases made with their Wirex card and, for a limited time only, up to 12% Savings Bonus on their WXT account balance.*
Pavel Matveev, Co-Founder and CEO of Wirex, stated that "it's been Wirex's aim to continue developing a next-generation product that will bring crypto further into the mainstream, and the launch of the debit card and X-tras rewards scheme will make this a reality. The huge range of benefits that come with it will appeal to everyone from crypto-enthusiasts to frequent travelers and the financially-savvy, and will be a great alternative to traditional banks."
Wirex users in the UK and EEA region can order the new Wirex debit card from the website, whilst the X-tras rewards programme will be available to customers globally in-app. For a limited time, Premium and Elite subscribers can access up to 4% and 12% Savings Bonus on their WXT account balance.