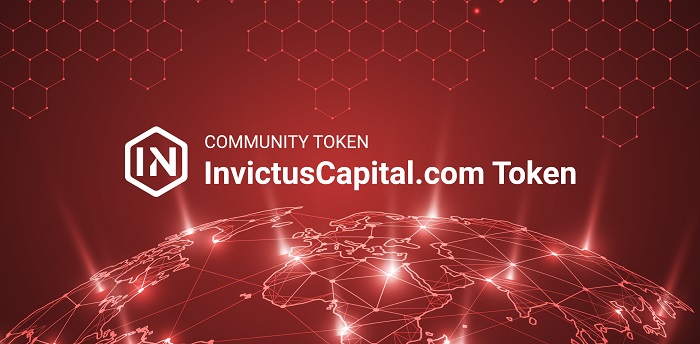 Invictus Capital the alternative investment firm offering dollar-backed, blockchain-based investment funds, has unveiled its Invictus Capital token (ICAP) staking program to allow users to earn rewards and partake in the success of the firm by locking up their fund tokens for the long-term. The program offers additional investment returns in the form of the ICAP token. At current ICAP prices, returns range from 3-7 percent (annualized) on the dollar value of investments (dependent on duration of stake and fund).
Since the ICAP initiative was launched in December 2020, the value of all locked-up investment fund tokens exceeds $30 million, with the price of the token jumping approximately 130 percent in a matter of days. Investors can earn ICAP tokens by staking fund tokens from their investments at Invictus Capital.
As the appeal of DeFi grew during the pandemic and total value locked (TVL) skyrocketed mid-2020, crypto holders and platform developers discovered the mutually beneficial outcomes involved in staking platform tokens in an ecosystem in which incentives have been carefully designed. These incentives help platforms to grow their userbases, and for investors to generate returns. Now, Invictus Capital is offering its own program to reward investors whilst driving rapid expansion in assets under management (AUM), and offering investors an avenue to speculate on the long-term success of Invictus Capital.
The ICAP token derives its fundamental value from 10 percent rebates on fund fees that are used to purchase and destroy ICAP from the open market. These are issued at a decelerating rate to members of Invictus Capital's investor community, who opt to stake their investment tokens for between one and 12 months. Tokens can be claimed at any point in time and accrue continually during a staking period. To realize value on earned ICAP investors can sell the token on the Uniswap platform where the most liquid pair is ICAP-DAI.
"Given our accelerated growth during the crypto boom, Invictus Capital is proud to offer the ICAP staking rewards program—another avenue to grow our investors' funds," says Daniel Schwartzkopff, CEO of Invictus Capital. "With Invictus, investors receive both the benefits of investing in our funds and also yield the rewards of staking their fund tokens on our platform."
Invictus Capital currently manages over $100 million in assets and recently launched its C10 crypto hedge fund.