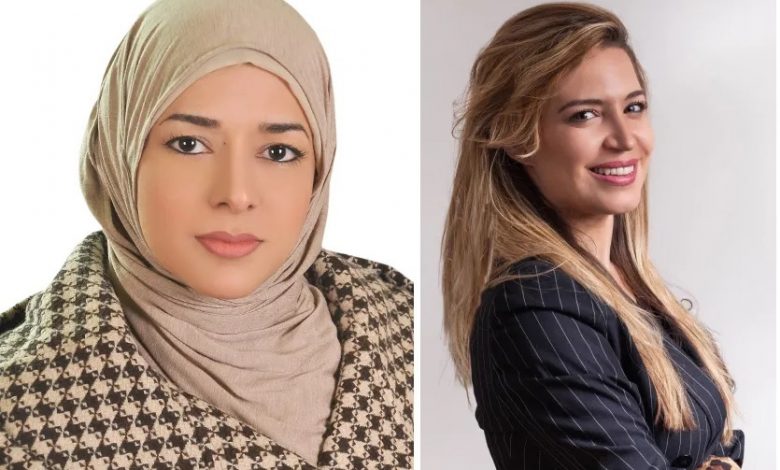 As a part of Fintech Review Women's Day celebration, they listed 21 women thought leaders in Blockchain of which two were from the Arab World. The women chosen are achievers, business leaders and innovators across a range of industries but what brings them together is their passion and understanding of blockchain.
The first on the list is Dr. Amber Ghaddar, Founder of Alliance Block in the United Kingdom of Lebanese descent. Amber tells Fintech review about her work in Blockchain. She states, "I am one of the founders of AllianceBlock, a blockchain startup building the framework of the world's first globally compliant capital market by bridging TradFi and DeFi. I spent my early career in investment banking and was a trader at JP Morgan before starting AllianceBlock in late 2018. Furthermore, I am also an advocate of women in tech and blockchain, and sit on the board of BIBA. With Bridget Greenwood, we recently founded an initiative aiming to finance women-led startups in the UK and working towards adding £200 billion to the post-Brexit UK economy. I am a strong proponent of participative capitalism and believe that the current form of capitalism is unsustainable."
In terms of what is was like for her to be a woman in Blockchain, she explains, "Unconscious bias is present in any male-dominated industry, and it is present as well in blockchain. Out of the 200 largest crypto projects by market cap, only four are founded by women. You can therefore see that the road is still long. There are a few things we can do to decrease the gender gap in the industry. Firstly, focus on funding. It is a well-known fact that women founders attract less capital than men with only 2.8% of total VC funding in the US last year. I would advise women founders to first seek women investors or VCs focusing on diversity investments, particularly for early-stage projects. Secondly, join women networks. Leveraging women networks can be extremely helpful to connect with the right people from investors to media to new hires. One group that I quite like that is UK-based with global reach is 'The Bigger Pie' where you have a fantastic and helpful community of women in blockchain."
The second woman in Blockchain from the Arab world is Eman Herawy, Founder, Arabs in Blockchain, Egypt and an Ethereum developer. As Eman explains, "I'm a Devcon scholar Alumni at Ethereum Foundation. I was selected as one of the top ten scholars in the Devcon scholar program in Osaka 2019. Furthermore, I am a blockchain mentor and reviewer at Udacity, blockchain full-stack developer, and Ambassador for ConsenSys Quorum and Status Network with a professional master's degree in cloud computing networks from Cairo University. In late 2020, I have founded Arabs in Blockchain. It is an open community to empower the Arab world in blockchain through organizing events & mentorship programs and increasing the Arabic content in blockchain.
Replying to the question what is it like to be a woman in Blockhain, Herawy explains, "It's like travelling to the future, examining its problem, and returning to work on the solution. Can you imagine the feeling? As an Arab woman in blockchain, it's something unique and special. But it comes with lots of responsibilities. You are paving the way for newcomers, especially women in conservative societies, to prove that women can shape the future. If I have a golden piece of advice, it would be "never lose hope, about blockchain. It is also still a relatively new area, which creates a unique opportunity for women to get in and make their mark.
While there are many more women from the Arab world who are in Blockchain or developing on it, or even investing in startups and cryptocurrencies. It is notable to see a few who have achieved so much mentioned and recognized.