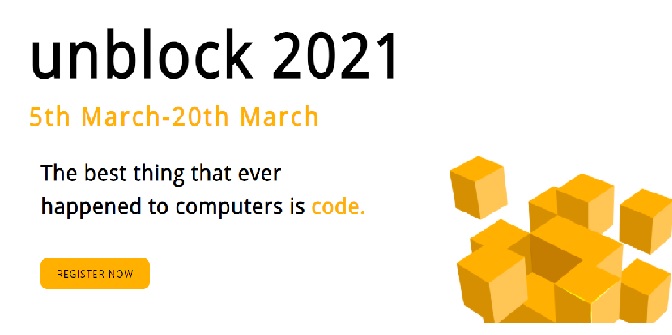 The blockchain industry survives on its ability to keep evolving. The technology is constantly under improvement, and this is vital for what it wants to achieve. Blockchain is at a crossroads, where institutional investors are confident in the technology, and money is pouring into development resources. Developing for blockchain isn't easy by any stretch of the imagination, but we want to make it simpler.
Developers are the captains of the blockchain ship, keeping track of vulnerabilities, patching bugs, and pushing the technology forward. Countless individuals pool together to develop the decentralized networks we know and love today, and helping their cause is exigent.
Creating a more inclusive global financial services ecosystem is a long and arduous path — one that can only be taken a step at a time. Blockchain is still incredibly young, and despite its meteoric growth over the last decade, there are still seemingly insurmountable barriers in its way. Scaling and composability are paramount to a thriving decentralized economy, and we want to incentivize you to solve them.
unblock 2021 is about celebrating software development and creating conducive spaces for developers to learn, discuss, and develop new solutions using blockchain technology. Regardless of whether you're a crypto connoisseur or a blockchain baby, unblock 2021 gives you the tools to learn how to design and create applications for decentralized systems from scratch.
Even if you're just someone who wants to learn more about the cryptocurrency space, unblock 2021 is a fantastic resource with mentor sessions, panel discussions, and talks from renowned developers and blockchain experts worldwide.
With inventive projects like Nano, NEAR, Elastos, CXIHub, and SnapEx as official sponsors, unblock 2021 enables you to build all kinds of applications and win thousands of dollars plus incentives in the process. From the billions locked into DeFi to Bitcoin's unrivaled rise in value to over $55,000, blockchain is on an explosive path to a future decentralized economy.
unblock 2021 will take place in three phases: know, imagine, and code. The know phase will teach you the basics of blockchain development, including tutorials and in-depth discussions with mentors and other industry experts. The imagine phase allows participants to flesh out their ideas, pulling opinions from veteran developers and creating a more efficient strategy to develop the application during the code week that follows.
Any financial system is bound to be complex. They not only have to be capable of handling billions of dollars of transactions on a daily basis but also be secure enough that people trust it with their money.
They say the best time to plant a tree was twenty years ago. The next best time is today. Experience counts for a lot in blockchain development, and hackathons are events to be experienced by any aspiring DApp developer.
unblock 2021 embodies everything we've learned from our extensive history of conducting events in the blockchain industry. We believe in blockchain enough to want to make it better, and helping new developers test the waters is one of the best ways we know how.
Check out the speaker lineup and register for unblock2021 here: https://unblock.octaloop.com/