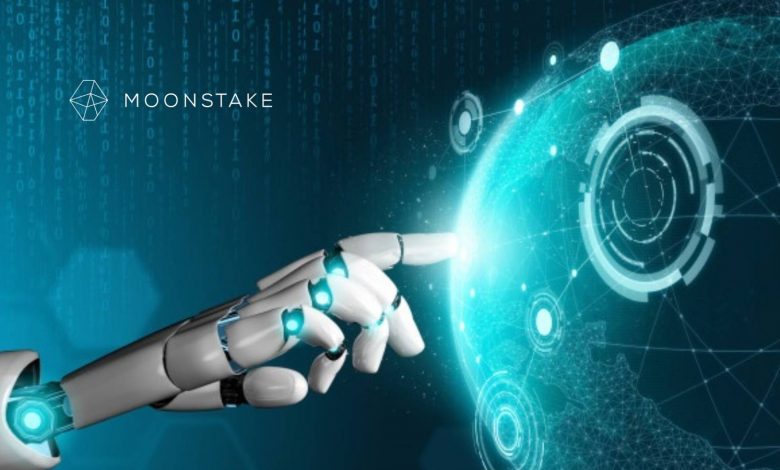 Moonstake, a Singapore-based Staking Pool Protocol Provider, has emerged as one of the world's Top 20 Staking Protocol Operators, achieving a Staking Rewards ranking of 11 out of 6,557. The ranking re-solidifies Moonstake's positioning as an attractive investment platform for both existing retail cryptocurrency investors and institutional investors on the hunt for viable platforms to preserve fiat value.
In just barely a year, Moonstake has become one of the most prominent staking pool service providers in the world, managing well over USD 800 million assets. This recent success is cognisant with the Staking Pool Protocol Provider's goal to become Asia's next largest staking network and is made possible with a strong team of cryptocurrency specialists that have been relentlessly working to cater to the development of the best-in-class staking products.
Already, Moonstake has more than 2,000 coins and tokens available on its platform, making it one of the widest offering providers, to offer a variety of strong blockchain projects on its web and mobile user-friendly wallets. It also provides staking and wallet enterprise solutions for institutions to onboard easily and securely.
Notable crypto digital coins that Moonstake currently supports include: Cosmos, IRISnet, Ontology, Harmony, Tezos, Cardano, Qtum, Polkadot and Qras. More recently, Centrality, a rising Proof-of-Stake blockchain, has been incorporated to Moonstake' token platform along with its recently launched staking function for its native token, CENNZ. This move to include Centrality makes Moonstake the world's first validator and crypto wallet to support CENNZ staking.
Lawrence Lin, Chief Executive Officer, Moonstake stated,"At Moonstake, we are continuing to deploy our efforts into developing our technology and refining our products to benefit our crypto investor community at lightning pace as blockchain doesn't sleep. Although the industry is still at its nascency, the growing interest into the cryptocurrency space by both institutional and retail players have contributed to the staking space gaining momentum, as crypto traders are looking at ways to hitch their investments in a bid to mitigate, if not avoid, the volatility of the crypto trading space. Such is a general rule of thumb for all investments and crypto staking is one such option that remains the easiest and most effective way to make money through the blockchain."
COVID-19: An Opportunity For Cryptocurrency
With the pandemic still going on, Cryptocurrency's popularity is once again on the uptrend as attitudes towards cash have also changed and companies are accelerating their digital transformation drive in many areas, especially via the use of blockchain or distributed ledger technology.
Digital assets, like Bitcoin, are also increasingly being seen as a growth asset that can perform strongly in an era of low returns from traditional investment government bonds, this has not only attracted interest from existing retail crypto investors who are keen to diversify their investment portfolios but also drive an enormous influx of new and curious retails investors coming into the foray in search of a quick profit.
Moonstake's immense development of its staking options, such as with its latest product offering – Centrality – comes at an opportune time as the pandemic has created the perfect storm for the cryptocurrency investment sector. Moonstake looks to continue to set the pace as a staking provider and add on credible projects for the crypto investing community.