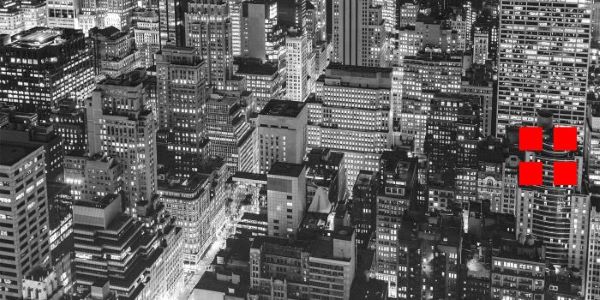 The global financial group Piemonte Holding launched of an asset-trading platform entirely based on blockchain technology, the first of its kind in Brazil and Latin America. The tool will allow Piemonte's private investors to trade about R$ 150 million in debentures and investment fund units entirely via the Ethereum blockchain technology, using the secondary market platform created by Piemonte.
"This platform is another milestone in our efforts to develop blockchain technology adapted to the Brazilian marketplace. At a time when the global interest in crypto assets continues to grow, demonstrated both by Tesla making billion-dollar investments and by the outstanding results of blockchain funds, we believe that Brazil cannot and should not stay behind", explains Alessandro Lombardi, CEO of Piemonte Holding, a group focused on digital infrastructure (Data Centers) and blockchain technology applications for the financial market.
Developed in partnership with the US/Swiss based fintech company Horizon Fintex, the platform is available for download on the Apple Store and can be accessed via smartphone. However, access to trading is only available to Piemonte's private investors at this time. It will be allowed to be broadly used only after the Securities and Exchange Commission of Brazil (CVM) regulates and approves the blockchain technology.
After being the first issuer of blockchain debentures in Latin America in December 2019, the Piemonte Smart Bond, Piemonte Holding is now also the first Latin American developer of a proprietary trading platform entirely based on blockchain technology.
By issuing and trading securities on the Ethereum network, Piemonte aims to ensure full transparency to both the market and its investors, and to lower transaction costs significantly. Piemonte's bondholders and fund holders can now negotiate as private investors in Piemonte's decentralized market, as long as they qualify and comply with the company's compliance standards.
Piemonte Holding's pioneering approach to the provision of blockchain capabilities to the capital market is focused on the digital transformation of the investment world, where mobile applications are used by investors that today seek greater transparency in their transactions. By realizing this vision, Piemonte unlocks the potential to carry out simple and inexpensive negotiations for all market players, allowing financial inclusion at the same time to a Brazilian market that has very high growth potential.
"The shift towards digital securities is inevitable and has brought the benefits of greater financial inclusion, broader access, a new pool of investors and improved compliance and transparency processes. The efficiency, speed and resilience of the blockchain technology allows our new investment market to transfer funds quickly and without any information gaps. We are eager for the regulator's opinion on this new technology so that everyone can enjoy it, not only the private investors of our group", says Alessandro Lombardi.
Piemonte Holding has worked since 2017 to align its bond offerings with blockchain technology, while strictly following the complex securities and international compliance laws and regulations in force in Brazil. The company's blockchain software supports Piemonte's offerings, from issuance to the secondary market.
Its financial instruments were issued on Ethereum in accordance with the ERC-20 standard using the rollup-centric Ethereum 2.0, powered by Horizon Fintex, seamlessly integrated with KYC (Know Your Client), AML (Anti Money Laundering) and stock custody software processes.
Piemonte has five instruments on Ethereum blockchain with an issuance number of approximately $ 30 million:
Debenture #1 : R$ 33,000,000, Ethereum address 0x88c42289910be3BEA95449627DFa83BbF3d80CEA.
Debenture #2 : R$ 66,000,000, Ethereum address 0x7dC89337C29e7B0E71D115B6c6D90c7d45AbE081.
Alba Fund #1: R$ 35,000,000, Ethereum address 0x763d2Ed06769155D72d8141AA431A4c1238c5F6e.
Alba Fund #2: R$ 10,000,000, Ethereum address 0x4307f0901e6c566a1E505e2b7de458ceD168Ca44.
Alba Fund #3: R$ 5,000,000, Ethereum address 0x2BBe86d2E610Ea01bc8FccE9De03ce922A23b798.
"We are very proud of being the first to bring this technology to the Brazilian market, as it enables us to go beyond where we currently find ourselves. Thinking about making IPOs with an app that is transparent, open and decentralized, available on the Apple Store, is something that projects us 5 or 10 years towards the future of the digital financial market", concludes the CEO of Piemonte Holding.