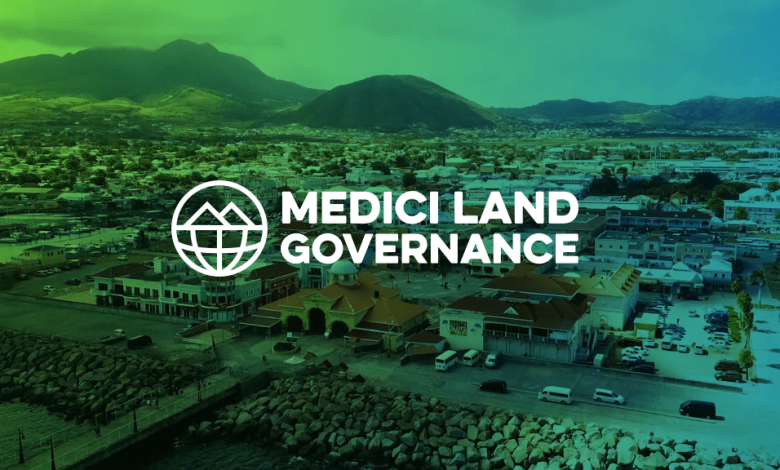 Medici Land Governance (MLG) has launched a pilot project to demarcate and document land rights for up to one thousand (1000) residential land parcels in or around the city of Monrovia in the Republic of Liberia. In collaboration with the Liberia Land Authority (LLA), and the Ministry of Finance and Development Planning (MFDP), MLG is streamlining a systematic land titling system and a land administration system to formally recognize and record the rights of Liberian landowners. Liberia is yet another African country where MLG has steadily cultivated its presence on the continent in helping governments establish land management and administrative systems using 21st century technology. Other projects include Zambia, where a 10-year project in conjunction with that country's Ministry of Lands and Natural Resources will eventually lead to the issuance of millions of land titles, along with Rwanda, where significant progress is being made toward a paperless registration system for land titles and records.
"Together, the Liberian government and Medici Land Governance will provide the foundation for community residents to legitimize their land rights as a potential gateway to economic opportunities for them to thrive and prosper. Providing a platform to affirm individual land ownership rights is essential to building the critical infrastructure for land governance, and in turn, real economic growth directly benefiting Liberians. We look forward to growing a fruitful partnership with Liberia, its communities and its people." – said Ali El Husseini, PhD, CEO of Medici Land Governance.
In late January, MLG began flying drones to collect high-resolution aerial imagery of land parcels. MLG has also assembled a team, including local residents, to go house to house in the designated project area for the enumeration process — that is, to collect land owner data and make residents aware of the program and the benefits of the process. The collected information will be uploaded into a modern, secure land administration system, which MLG has developed and tested rigorously. MLG will ensure accurate collection of landowner data in line with government regulations. Also, MLG is ensuring that the community phase of the project is safe and adheres to all of the standard COVID-19 safety protocols.
On behalf of the Government of Liberia, the Minister of Finance and Development Planning, Hon. Samuel D. Tweah, Jr. reaffirmed the government's commitment to the project and people: "The Government of Liberia is committed to recognizing, securing and protecting the rights of landowners across Liberia. A year and a half ago, we indicated that Liberia was prepared to leapfrog into the age of technology to begin with land administration. The launch of the systematic land titling project being implemented by Medici Land Governance (MLG) through the Liberia Land Authority (LLA) substantiates our willingness to make good on our words. This government has never been more determined to change the lives of the ordinary people. It is the conviction of the possibility of a bottom-up development methodology that drove the National Development Plan of Liberia (Pro-poor Agenda for Prosperity and Development). And, it is the same conviction that drives this pilot project that seeks to establish a modern digital land administration system to the Clara Town community."
The Chairman of the Liberia Land Authority, J. Adams Manobah, Sr. (Atty), announced support and commitment to the pilot's success: "The Liberia Land Authority considers this official launch as another corner turned in Liberia's land reform agenda. The commencement of systematic land titling in Liberia is a giant leap, and we appreciate the collaboration and kind gesture of Medici Land Government for supporting this pilot. The Liberia Land Authority expects that the pilot will evolve into a full PPP with the Liberian Government. Systematic land titling is fundamental to modern land markets. This pilot project brings into sight the ultimate dream of the LLA – a state-of-the-art land information system that links all land functions, including registration and valuation, into a single integrated, effective and efficient platform that provides certainty of information for every parcel of land on a near-real time basis. Our wish eventually is, to eliminate all land conflicts by providing secured land tenure in Liberia that attracts and incentivizes economic growth and development and increase the revenue contribution of the real sector."