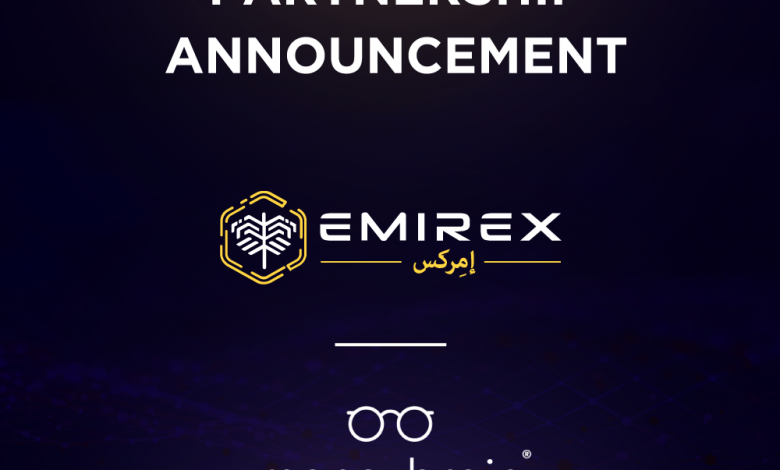 Emirex exchange, a digital asset exchange platform headquartered in Dubai UAE has partnered with UK based MoneyBrain, a company that specializes in global peer to peer technology and payments (P2P) along with its sister company JustUs. According to the press announcement, Emirex's vision of empowering the crypto community by providing users with promising financial systems aligns with Moneybrain's vision of bringing trust to the crypto world by creating an underlying value with the Moneybrain asset backed BiPS token. The listing is to take place in early March of 2021.
MoneyBrain is a leading international business that has proved its high utilization and efficiency by introducing global P2P models in various fields such as payments and financial services including mortgages, loans, savings and investments based on world-class real-time interactive P2P technology. In the spirit of fairness of building its ecosystem for complete financial inclusion, Moneybrain brings its BiPS token that is backed by a basket of assets including property, gold, low risks secured loans and tangible assets such as cash and bitcoin and BiPS can be used to remit, store, or borrow. Moneybrain is the UK FCA regulated administrator for the issuance and transfer of value to the BIPS Foundation, which holds the underlying asset value created from the purchase of the tokens.
In a recent news piece in
P2PFinanceNews
, the article mentions that the listing of MoneyBrain's BiP's token on Emirex will allow investors in the Middle East and GCC to access cryptocurrency tokens backed by UK based properties. The BiPs token is backed by a basket of assets including property, gold, low-risk secured loans and tangible assets such as cash and Bitcoin.
In response to the article Kirill Mishanin, Chief Sales Manager at Emirex Exchange told UNLOCK, " Moneybrain is building out its open and fair financial system for all to bring it's P2P technology to the world via blockchain. This is very much in alignment with the core value of Emirex around continuous product innovation. Emirex discerns great prospects in realestate tokenization around the world. We are very pleased to provide the opportunity for MENA regional investors to trade real estate in UK and other vlauable assets in strategic partnership with JustUs and MoneyBrain."
The BiPs token is already available to global investors via the Moneybrain app. According to an email sent by JustUs to investors, " "One of the reasons we launched our P2P platform was to facilitate global investors exposure to our UK property backed asset class." With the listing of BiP's token on Emirex, GCC and MENA investors will be able to gain exposure to blue-chip property assets in the UK."
JustUs said in the email that demand for digital assets in the Middle East is dramatically on the rise as the preservation of wealth and capital growth has become scarce. They add, "The reason we decided to launch in the Middle East is simple," the platform said. "220 million people and $6trn (£4.32trn) GDP.