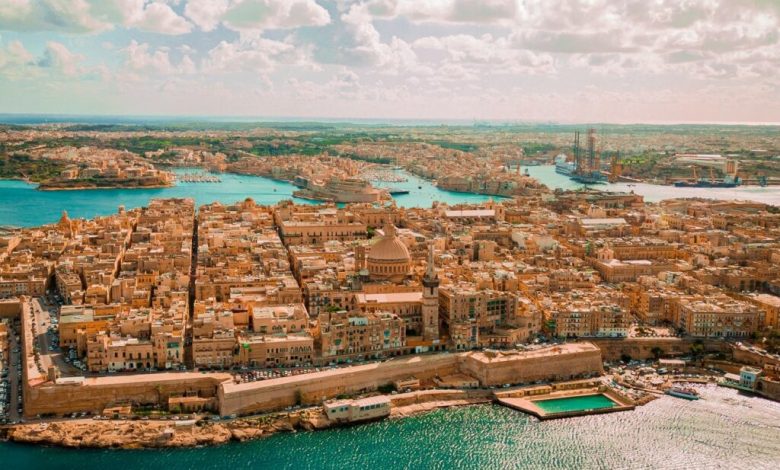 Malta is known to offer small but buzzing hub of activity for globally-facing blockchain, AI and travel tech focused startups. In fact, its location acts as a connection point between North Africa and Europe, with a number of startups using this location to straddle their HQs between Malta and other locations.
Some of the blockchain startups that have set up base in Malta include,
elrond – Founded in 2017, elrond was featured in one of our EU-Startups interviews last year, where we spoke about the blockchain revolution. Incorporated in Malta and growing in Romania, elrond is one of the top funded startups in the latter. Their offering? Easy access to the digital economy, for anyone, anywhere, by bringing a 1000x improvement in blockchain speed, scale and cost.
VAIOT – This startup was founded in 2018 and is combining AI and blockchain technologies to deliver AI assistants. What do these assistants do exactly? They can act as innovative distribution channels, and even legal assistants. Their team landed around €5 million in funding in September 2020, which they aim to funnel into first serving the car insurance industry, before taking on other sectors.
EFFORCE – Founded in 2018, Valletta-based Efforce is a blockchain-based energy-saving platform. Their mission? To decentralize the energy efficiency industry, by allowing contributors to benefit from the energy savings generated by energy efficiency projects all over the world. In this way, through EFFORCE, energy savings are 'tokenized' and can be used by everyone. The startup's co-founders include Steve Wozniak, a Silicon Valley 'icon' who helped shape the computing industry with his design of Apple's first line of products.
STASIS – St. Julians-based STASIS was founded in 2017, and aims to help its customers legally digitize any kind of financial asset in a secure and transparent way. This is done by way of tokenization, the process of representing real-world assets on the blockchain. Their name has a story, too: pronounced 'stey-sis', stasis refers to the balancing of various forces in order to reach equilibrium.