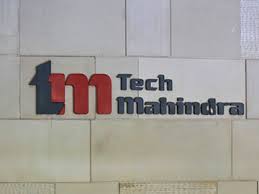 Tech Mahindra, a leading provider of digital transformation, consulting and business re-engineering services and solutions, has been listed in the 2021 Forbes Blockchain 50 companies list, a highly respected global listing of pioneering companies, startups and influencers in the distributed ledgers space. Tech Mahindra has been recognized for its transformative and innovative platform-based approach in Blockchain implementations for global clients, out of which its implementation enabling 500 million mobile phone customers manage their consent and preferences to avoid spam calls and text messages, was specifically highlighted.
The recognition serves as a strong testimony for Tech Mahindra's blockchain service capabilities and provides a strong competitive edge over its peers. In 2019, Tech Mahindra introduced a blockchain based solution using Hyperledger, to manage unsolicited commercial calls (or "spam" calls), in compliance with the regulations and guidelines of TRAI (Telecom Regulatory Authority of India). The project is unique in its scale, and today remains one of the largest live ledger implementations in the world to date. Forbes, in its analysis for Blockchain 50 2021, highlights that this recognition is an illustration of the trend of globalization of blockchain technology and its incipient rise in Asia, in particular.
Rajesh Dhuddu, Practice Leader in Blockchain and Cybersecurity, Tech Mahindra, said, "We are delighted to be recognized by Forbes as one of the leading blockchain organizations of the world. Tech Mahindra is leveraging Blockchain to solve tough business problems and create a completely differentiated experience for end users through a combination of best-in-class platforms, product innovation and deep domain expertise. The recognition further serves as a great testimony of our investments in Wave2 technologies under TechMNxt.now charter and the value we have delivered to our global clients by implementing several transformative projects over the years. It is indeed a matter of great pride that we are the only Indian company and only IT and digital services consulting company to feature in the coveted list."
Blockchain continues to grow as a major pillar in Tech Mahindra's digital transformation portfolio and is increasingly cutting across the company's wide range of business verticals. As part of NXT.NOW framework, which aims to enhance 'Human Centric Experience', Tech Mahindra focuses on investing in emerging technologies and solutions that enable digital transformation and meet the evolving needs of the customer. Tech Mahindra provides a holistic framework called 'Block Ecosystem' comprised of various levers: Block Studio, Block Engage, Block Talk, Block Geeks, Block Accelerate, Block Access and Block Value, which can be used to create best in class applications that unlock significant value for clients.
Previously UNLOCK interviewed Tech Mahindra to talk about their blockchain projects in the MENA region.