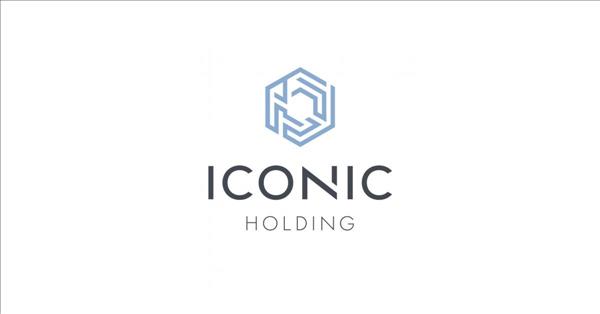 Iconic Holding German headquartered crypto asset management which brings experience to crypto and blocchain industry with a range of investment opportuntiies from venture capital to passive indices and alpha generating crypt asset management strategies through their business units, Iconic Lab, Iconic Funds, and Iconic Multi Manager platform, has announed that it will be opening an office in Dubai UAE February at DIFC ( Dubai International Financial Center)
According to the company post, 2021 will be a massive year for crypto and the adoption of decentralized/censorship-resistant applications. With the mission of being the driving of the adoption of crypto by giving investors a trusted and familiar way to invest and investing in the best and brightest minds building in the crypto ecosystem. While this hasn't changed, the opportunity is now bigger than it ever was before.
Iconic Holding will introduce new investment vehicles with the issuance of actively managed vehicles through Multi-Manager platform and launch of multiple investment products that offer various means of exposure to crypto assets. In addition the company announced that it will expand internationally . As quaoted in the post, " We are excited to announce we will now be opening an office in Dubai in February. Having explored the region for the entirety of last year, meeting with local infrastructure, royal family members and investors, we have decided that now is the time to enter the MENA market through the Dubai International Finance Center. We are excited to launch new, Sharia compliant investment vehicles in the region and help drive the adoption of crypto assets to a largely underserved area of the world."
Iconic will also being developing on to of its Iconic Funds by not only investing in some of the most exciting crypto projects through Iconic Lab but buildingtheir own internally. They will also be working on the development of new DeFi related products which will be rolled out in early February of 2021.
With one of their successful portfolio compaies UniBright and a portion of UBT token will start to get liquidated over the coming months which will be used to invest in the next cohort of crypto entrepeneurs through Icnic Labs.
As for Iconic token the launch of new investment vehicles and a refocus on Iconic Lab is seen to drive immense value to ICNQ holders. Iconic Funds' investment vehicles will continue to contribute liquidity to ICNQ and pay their fees in ICNQ bought and burned, and ICNQ still acts as a membership token for Iconic Lab. . There are currently 3 projects that have been in development within this new Iconic Lab model since last year.