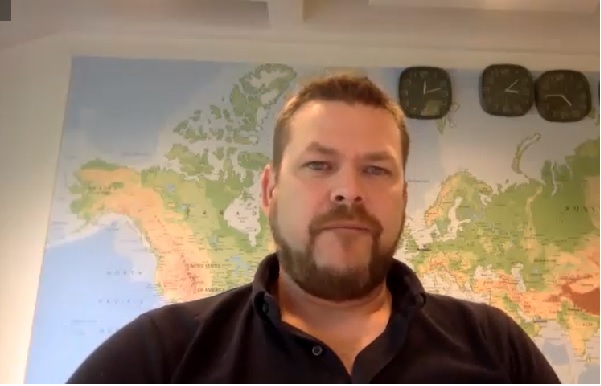 Settlemint, the Blockchain as a service company, was one of the first Blockchain companies to settle in the GCC region. UNLOCK spoke to CEO Mathew Van Niekerk and Ridah Al Awad, Vice President Middle East and Asia to learn about the latest developments.
As Van Niekerk explains, "2016 defined us as we had a futurist look into the applicability of blockchain across industries, the past years were test beds but today we are integrating blockchain into process automation, identity, and rolling out our platform both in private and governmental sectors."
2016 saw the launch of Settlemint in MENA with its first office in the UAE followed by the Kingdom of Saudi Arabia and most recently in Singapore. Today Settlemint covers Western and Eastern Europe as well as the APAC region.
Niekerk adds, "Despite the adverse market conditions in 2020 due to Covid19, we have witnessed a lot of companies talk more about digital transformation and those who actually implemented digitization efforts before Covid have been less impacted. Now the rest are scrambling to get started in digitization of their processes and utilization blockchain where it can support those efforts."
Settlemint has been growing stronger in the supplychain management sector with warehouse inventory management systems. As Niekerk states, " our clients are requesting a more transparent view of their supply chain that goes four or five levels removed from source, this includes production facility, natural resources and as such the need for an end to end view on supplychain is growing."
For example in Europe a lot of investment is being done on a national level and many private public partnerships are being developed to get economy back in order in a sustainable manner.
As for their operations in the MENA region, Ridah Al Awad states, "While Covid has slowed things down across industries, most governments and private sector have recognized the importance of technology, and discussions are happening in Bahrain and across some organization in the UAE with major channel partners we have onboard." Al Awad discusses NDA (Non-Disclosure Agreements) with entities in Dubai and Bahrain. Settlemint is being considered as part of total digital solutions being offered by tech giants and vendors.
He adds, "We are seeing convergence of different technologies but also collaboration among different sectors in supplychain, finance, banking where they combine supplychain with IOT sensors and blockchain. There is a lot more value to be gained by creating an ecosystem that jus building a use case."
Both agree that the maturity in terms of the level of understanding and technology has increased in the past two to three years in the region, bringing on a different dynamic.
Settlemints main advantage according to Van Niekerk is that it is the number 1 low code platform for rapid blockchain innovation. Use cases can come into production within weeks like in the case of Carrfour. There are some great use case examples such as Standard Chartered, and the Islamic Development bank
In January 2021 Settlemint, rolled out IdentiMint, a blockchain based self-sovereign identity solution after joining the World Economic Forum/s Global innovators community. Self-sovereign identity, where individuals have control and ownership of their identity data without relying on a centralized authority or intermediary, is emerging as a critical prerequisite for not only identity security,
IdentiMint is infrastructure for self-sovereign identity. It enables people to collect digitized and encrypted pieces of information about themselves and manage them all in one place: a mobile wallet on their phone. Once these credentials are collected (from governments, banks, universities, hospitals, etc.), they become verifiable by others. When a trusted party requests a proof from the individual of a particular achievement or fact (for example: a pay slip when applying for a mortgage), the individual can prove this instantly, via their internet-connected device.
Van Niekerk states, "Forward-thinking governments are increasingly aware of the importance of identity management in the digital age. The European Union, for instance, through its European Blockchain Services Infrastructure initiative, highlighted in 2019 the creation of a self-sovereign identity framework as a first-wave priority."