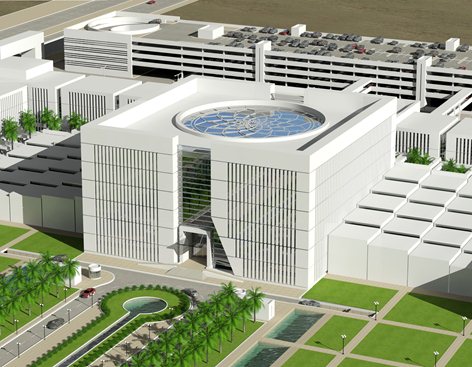 Avantas Tech based in UAE is a blockchain solutions and digitization company which aims to help organization scale and optimize their infrastructure utilizing technologies such as Blockchain, AI and others. It has recently implemented the first Blockchain platform for the Holy Makkah Municipality in the Kingdom of Saudi Arabia.
Entitled "BGovernance" the Blockchain powered platform is designed to provide residential permit issuance by the Holy Makkah Municipality which is the third largest city in KSA with a population of 2 million people and more than 1 million visitors per year. As stated in a recent video presented by Avantas Tech, Holy Makkah municipality is becoming a pioneer in the utilization of blockchain by offering its services such as residential permits issuance using Blockchain.
The Holy Makkah municipality faced problems with their previous system such as tedious submission and replacement for applicants, disintegrated flawed approval workflow and fraud prone and unverifiable permits. With Blockchain Bgovernance solution the process became more efficient and trustworthy.
Muhammad Salman Anjum, Managing Director of Avantas Tech states, "The Bgovernance platform offers strong benefits for citizens such as an easier application and replacement process with multilingual capability, quicker process time and verifiable permits using blockchain verifier. As for the Holy Makkah Municipality, the Bgovernance Blockchain platform has offered a paperless ec friendly process with fraud and corruption prevention mechanism as well as actionable analytics including lower maintenance costs and automated reconciliation."
Anjum adds, "The technological benefits of the system are also paramount and include easy integration with other systems, actionable and insightful analytics, scalable and resilient systems single source of trust privacy and security of data."
Anjum explains, "We used Hyperledger Fabric and MERN tech stack a chaincode for smart contracts for the implementation. In the next phase Holy Makkah municipality will be rolling out Blockchain Bgovernance across all its operations and services"
BGovernance is part of the bGovernance Accelerator Program, as a way to expand blockchain technology solutions for government entities, , international bodies & large scale enterprises to achieve greater operational efficiency and save costs. It's a collaborative effort exploring impact of Blockchain & other emerging technologies on governance operations. Avantas is currently co-creating a technology enabled future with United Nation body and government entities in several countries.
Avantas tech had previously developed blockchain enabled MedsLock for pandemics with Maxonrow.