UAE-based Matrix Exchange Ltd., which in April of 2020 received a virtual asset Financial Services Permission (FSP) to operate a regulated Multilateral Trading Facility (MTF) and provide custody from the Abu Dhabi Global Market (ADGM) in the UAE, has recently hired Vasja Zupan former Chief Operating Officer at Bitstamp to lead the launch and expansion of Matrix Exchange, a prominent global virtual asset player.
Matrix Exchange is backed by Digital Finance Group (DFG), one of the well reputed entities in the Blockchain and digital asset space. James Wo, the Chairman of Matrix Exchange and Founder of Digital Finance Group is an experienced investor and entrepreneur who oversees a hedge fund and a Venture Capital portfolio of $253 million, consistently outperforming the market over the years.
UNLOCK interviewed Vasja Zupan, President of Matrix Exchange to talk about his new role, as well as his vision for the company going forward.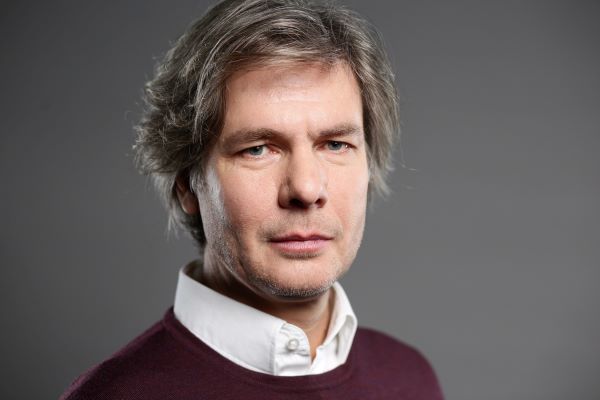 In reply to a question on why Zupan joined Matrix Exchange, leaving a well-established virtual asset exchange such as Bitstamp, Zupan replies, "When I first joined Bitstamp it was around five years old yet still a small startup company in a rapidly developing niche industry, today it employs over 250 people and is a well-established player. So, when I was approached by Matrix Exchange in 2020, I thought deeply about the opportunity of building something from scratch, something I am quite good at doing, while leveraging my experience. Matrix Exchange is a unique opportunity in the sense that there is no legacy and so it's an excellent platform to build on. I also see a lot of opportunity for development and growth of virtual assets offering in the region."
Zupan hopes to utilize his experience working with Regulators and building new asset classes with a well-backed entity such as Matrix Exchange.
Of course, there is a big difference between managing a company such as Bitstamp versus a newly established entity such as Matrix Exchange as each has its own strengths and challenges. UNLOCK asked Zupan what he thinks are the strengths of Matrix Exchange as well as the challenges.
Zupan explained, "One of the key strengths of Matrix Exchange is that there is no legacy to deal with, and as such you have the opportunity to do things right from the start. In other already existing virtual asset MTF's you commonly deal with past mistakes, which is not the case with Matrix Exchange. Additionally, the regulatory environment today has matured. It's impressive how ADGM has put forth a strong regulatory framework in place for a new asset class. The Financial Services Regulatory Authority of ADGM is a well-educated and mature Regulator. So, with Matrix Exchange we are building a regulated entity in a regulated environment from the start. This is also different from how we dealt with Regulators in Europe or the USA who were trying to incorporate virtual asset class into existing regulatory frameworks designed for traditional finance."
Zupan gives the example of how some regulators in the past, in absence of specific solution for virtual assets at the time, considered cryptocurrency exchanges as payment service providers which is only covering part of the activity of a MTF.
Having a regulated virtual assets MTF is considered paramount in this day and age. As Zupan states, "As the market matures, we see more regulatory decisions being made and even more scrutiny. While retail investors today don't care if an MTF is regulated in the long term, it is an advantage as regulated financial institutions, family offices, and investment funds start to enter the virtual asset space."
So, what is Zupan's strategy and vision for Matrix Exchange? Zupan states, "One thing is for sure, you cannot copy and paste what you did at Bitstamp or any other virtual asset MTF and do it for Matrix Exchange because it wouldn't work. What you can do is leverage some of the experience and learnings on how to approach institutional and corporate clients, for example."
Zupan first wants to build his team and believes that the strategy will be flexible and adaptable in line with the fast-changing pace of the virtual asset industry. He says, "I am in the midst of hiring additional members of the team, important members that will help to build the strategy and move Matrix Exchange forward."
As for the products and services that Matrix Exchange will offer in the future, Zupan commented, "When we start, we will of course offer plain vanilla spot exchange product with a handful of the most obvious known traditional virtual assets, then in the future we plan to build more sophisticated product offering, working closely with the FSRA. What is most important is that we have committed investors, a strong experienced and dedicated team with a proper strategy."
Zupan does not view Matrix Exchange as a regional MTF based out of the UAE, but as a global MTF that will compete with international players. He explains, "I am looking at competition globally, not just regionally. I am pleased that we have a strong backing from committed investors and expert resources as this will be a great support."
As for the future, Zapan is adamant that Matrix Exchange will become a global player and that the innovation happening will one day overtake the traditional asset space. He states, "Traditional asset will be tokenized in the future, some virtual assets will survive others but as in the case of the 1990s when an unknown startup internet advertising agency said everything that can be digital will be digital – and they were right, the decentralized blockchain of today will make all assets digital."
As for virtual asset MTF's, Zupan believes that whatever challenges they face today will slowly erode as the regulatory environment, and technology matures. He says, "It will become more accessible and safer for Family Offices and Investment Funds to invest, and we are working for example with BitGo to ensure digital wallets and private keys are safe. Of course, there will always be risks but as a virtual asset MTF, we will have to be able to handle them, because there is no business without risk, and as such we need to carefully balance both by taking the right approach."
Zupan looks forward to launching Matrix Exchange in the first half of 2021 while being quite aware that there is still a lot of work to be done. "We need to focus on building the team. We will walk before we run, but our aim is to become a global player starting from the MENA region, and then moving on to other markets."