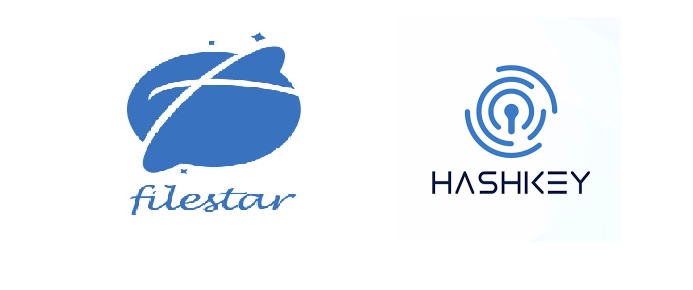 Filestar a Web 3.0 infrastructure for decentralized storage, verifiable computation, and measurable bandwidth, has received a $5M investment from Hong Kong-based blockchain investor Hashkey and an early and consistent supporter of blockchain industry since 2013. The investment was not in the form of token purchases but as a grant to fund the operation of the project's Foundation.
Based on the InterPlanetary File System (IPFS), Filestar improves on many aspects of Filecoin that the miner community has been grousing about, first and foremost with regard to the economic model and overly centralized governance. Filestar removes the initial pledge collateral requirement of Filecoin, a measure that can greatly relieve the burden on small miners. For security, it releases block reward linearly to miners over 180 days.
It also adopts a simple token economy to increase transparency and fairness. Seventy percent of its native token STAR will come solely from mining and the rest 30% will be used to incentivize other stakeholders in the ecosystem.
Additionally, Filestar has deployed an update on Dec. 30th, 2020 that closed the efficiency gap between Intel and AMD equipment by up to 75% in Filecoin mining. Intel has unparalleled dominance in the computer and laptop CPU market. In the third quarter of 2020, 62.6% of x86 computer processor or CPU tests recorded were from Intel processors, according toStatista. Intel processors had also been top choices for Filecoin miners for better price-performance and commanded a large share of miners' inventory and new purchases.
However, Filecoin's shift to SDR algorithm earlier in 2020 has in effect wiped Intel CPUs out of the scene, resulting in Filecoin mining to run much slower on Intel CPUs.
"The update will have Intel CPUs back in the game," said Moon, a core developer of Filestar. "With a vision to be an incentive layer for not only decentralized storage but also verifiable computing and measurable bandwidth, we believe encouraging diversity and lowering barriers for small players have a far-reaching importance."
Within a week of the update, there have been 40 new miners joined the network, increasing the total number of active miners on the network to 82. Miners completed sealing the first sector on Intel hardware on the second day of the update.
Filestar has on its roadmap plans to innovate the Proof-of-Spacetime (PoST) process with a recursive zk-SNARK and Verifiable Random Function (VRF) technology to overcome the processing power (TPS) bottleneck of Filecoin. In the near term, it is preparing to launch a staking program that will allow community members to lock and earn STAR tokens and in the meantime vote for miners based on their track record. The program will form the basis of a decentralized governance system that lets STAR token holders participate in important decisions for Filestar's future.
With its Mainnet Bigbang launched on Oct. 30th, 2020, Filestar now has 44 pebibytes (PiB) of storage power on its network.