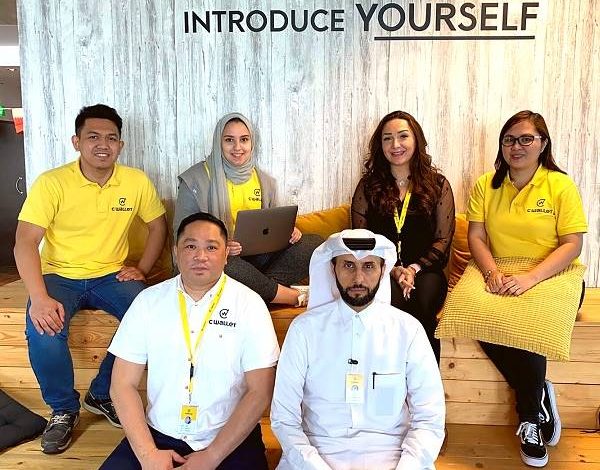 Qatar based Blockchain enabled Fintech startup, CWallet, has closed a new $220,000 pre-seed funding round from its founders and MBK Holding. This makes the total investment in Cwallet to date to $2 million plus. The startup is now working closely with Qatar Central Bank to obtain all the necessary licenses to launch their payroll and remittance feature in the near future.
Cwallet was founded in June 2019 and it aims to disrupt the current financial landscape model in Qatar. This Stellar powered blockchain wallet was designed and developed to be a one stop shop where users can, get paid, spend, transfer airtime top-up form home country and eventually receive their salary and send money back home along with cross border bills payment feature.
Not only does Cwallet provide digital wallet services, but now merchants, including startups and e-commerce platforms can use Cwallet as a built-in wallet for their app via API integration. "We are looking to make payment gateways affordable in Qatar, paving the way for smaller businesses to process online transactions with ease and affordability." Said Michael Javier, CEO & Co-founder of Cwallet.
The mission has always been to provide payment solutions for all users without exception. Financial inclusion is at the core of the business and for this reason, Cwallet is looking to empower the unbanked community by granting them access to online payments without the use of credit cards.
Cwallet has won the very 1st Qatar Fintech Hub Hackathon and is currently competing as one of the 20 shortlisted startups globally for the IOE & Seedstars Migration Challenge. Aside from funding achievements Cwallet has also established numerous strategic partnerships with local and global players including one of the largest money transfer services in the world with a worldwide network of 447,000 locations in 160 countries and over 1 billion transfers securely sent.
The FINTECH sector is one of the fastest growing sectors in the Middle East and is expected to receive a boost as the region slowly shifts towards being a cashless society.
UNLOCK had previously intereviewed CEO of Cwallet who talked about their future plans in the GCC and MENA region as well as Asia.