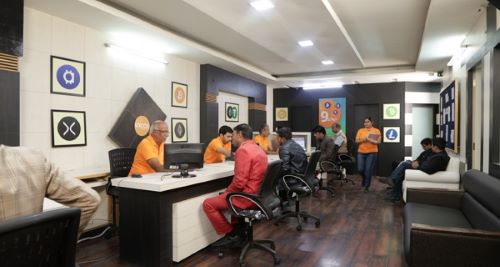 UK-based next-generation banking platform Cashaa Unicas has opened its first physical branch in Jaipur, India. Unicas is notably a join venture between Cashaa and the and allows users to transact in cryptocurrency and fiat from one account. It will also enable cash to access United's regulatory licensees, its physical branches, and overall banking infrastructure.
According to the press release, users will be able to deposit and withdraw through a savings account the way they operate with traditional banks in India. This is the first time in the world a financial institution has enabled cryptocurrency trade through physical branches." Speaking about Unicas' launch, Kumar Gaurav, CEO and Founder of Cashaa, stated, "If we are planning to move ahead with the aim of digital India then we cannot hesitate in adopting new technologies and finding innovative ways to bring it to Tier 1 and Tier 2 cities in India.
In addition to banking, Unicas will also provide information and guidance on the level of convenience and security that blockchain technology offers."
Unicas will be providing banking services for both fiat and crypto assets. Services include savings accounts, crypto exchange, crypto loan, and debit cards to spend crypto, utilizing Unicas wallet.
Unicas is initially opening its services online and through 14 branches across NCR, Rajasthan, and Gujarat by January 2021, and plans to rapidly expand to 100 branches by the end of 2022. Cashaa added, "With the rollout of the initial 14 branches, Unicas aims to onboard 25,000 customers within the first quarter of 2021. Cashaa has already been providing its services to more than 200 crypto exchanges, wallets and startups dealing in crypto."
In 2020 UAE Based OE1X investment firm invested 5 million USD in Cashaa. UNLOCK also intereviewed the founder and CEO of Cashaa to learn more about his plans for the company in 2021.