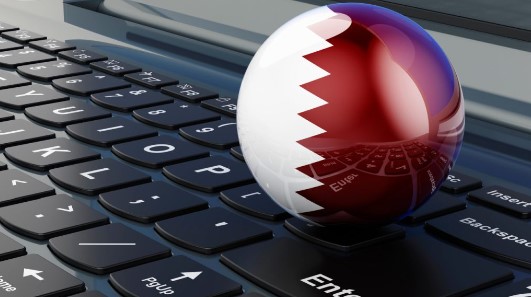 The Qatar National Blockchain Blueprint has been launched by the Communications Regulatory Authority (CRA) in collaboration with Hamad Bin Khalifa University (HBKU) and Qatar University (QU).
The main aim of this effort is to develop a sound regulatory structure for blockchain technology, which will serve as a robust foundation for the government's approach in this area and create a conducive environment that fosters originality and inventiveness.
This blueprint sets out the national framework for blockchain technology, elucidating its core components, regulatory and adoption principles, and potential for innovation and originality. Moreover, it underscores the crucial prerequisites for blockchain technology and offers an all-encompassing set of recommendations to realize the intended objectives.
Ali Al-Suwaidi, Director of the Technical Affairs Department at CRA, expressed his satisfaction in collaborating with HBKU and QU to publish the Qatar National Blockchain Blueprint. He stated that the blueprint highlights the significant possibilities that blockchain can provide for both private and government sectors, and it delineates the indispensable requirements and incentives that each sector must offer to promote technology adoption. This, in turn, will contribute to the advancement of emerging startups and pilot projects.
Al-Suwaidi invited all stakeholders to peruse the blueprint to work in unison towards the development of the Information and Communications Technology (ICT) sector, support local and foreign investments, and create a knowledge-based economy that aligns with Qatar National Vision 2030's goals.
The release of the National Blockchain Blueprint for Qatar has the potential to bring about various impacts. One of the significant effects is that it establishes a well-defined regulatory structure for using blockchain technology in Qatar, which can offer direction and guidance to entrepreneurs, businesses, and other stakeholders who intend to explore the technology's potential.
Additionally, the blueprint can encourage the development of an innovative and entrepreneurial culture in Qatar by providing a roadmap for utilizing blockchain technology to generate new products, services, and business models. This may result in the creation of new job opportunities, startups, and economic growth.
Moreover, the government can leverage the security and transparency features of blockchain technology to enhance its data management and optimize its operations, leading to cost reductions and improved citizen services.
Dr. Khalid Kamal Naji, the Dean of Qatar University College of Engineering, stated that he believes that the blueprint will serve as a guide for stakeholders and pave the way for future innovation in this field. The college is committed to sustaining its collaboration with CRA and HBKU to promote the growth of the country's digital economy and cultivate a culture of innovation and creativity.