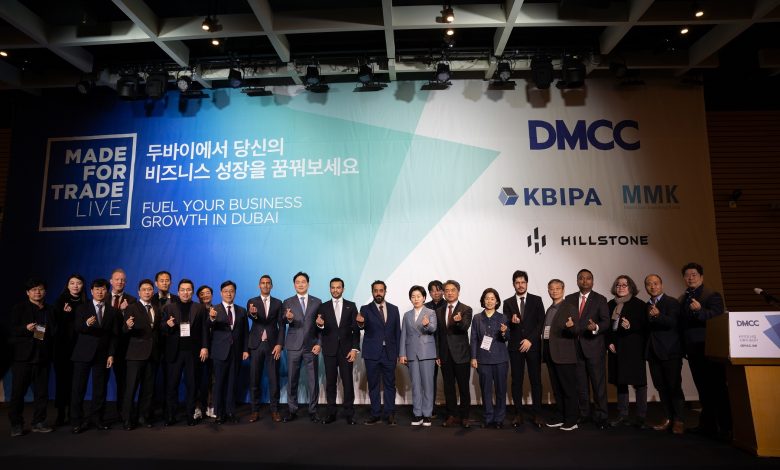 DMCC, the Dubai-based free zone and Government of Dubai Authority on commodities trade and enterprise, has signed two Memoranda of Understanding (MoUs) with prominent South Korean entities in the blockchain and metaverse sectors.
The agreements were inked during DMCC's Made for Trade Live roadshows in South Korea and aim to solidify Dubai's status as a leading global hub for Web3 businesses.
The KBIPA and Seongnam City have joined hands with DMCC to expand the reach of Web3 technologies worldwide by providing growth opportunities to South Korean companies.
This includes extending support to set up at DMCC Crypto Centre and the newly established Gaming Centre.
DMCC executives also addressed over 500 representatives of South Korea's business community during two roadshow events in Seoul and Gyeonggi to showcase the possibilities that Dubai has to offer.
With South Korea's increasing significance in the global trade landscape, its Web3 sector is a crucial target market for DMCC, particularly given the growth achieved by the DMCC Crypto Centre since its inception.
Hyeong-Joo Kim, Chairman of KBIPA, praised the UAE's strong economy and Dubai's position as a global hub for Web3 technologies.
He expressed excitement about the partnership with DMCC to discuss business opportunities for South Korean companies in the blockchain space, adding that DMCC can provide an enabling ecosystem for these companies to thrive.
It is worth noting that the recent roadshow held by DMCC in Seoul and Busan aimed to reinforce the already established partnership between South Korea and DMCC and promote Dubai as a premier destination for foreign direct investment.
The event also saw the signing of key business partnerships, including one with Busan Metropolitan City, to facilitate regular knowledge-sharing events and create connections between blockchain, crypto, and Web3 businesses in the two cities.
DMCC has been successful in attracting a record-breaking 3,049 new companies to its free zone in 2022, reflecting a 23% YoY increase and bringing the total number of member businesses to over 22,000.