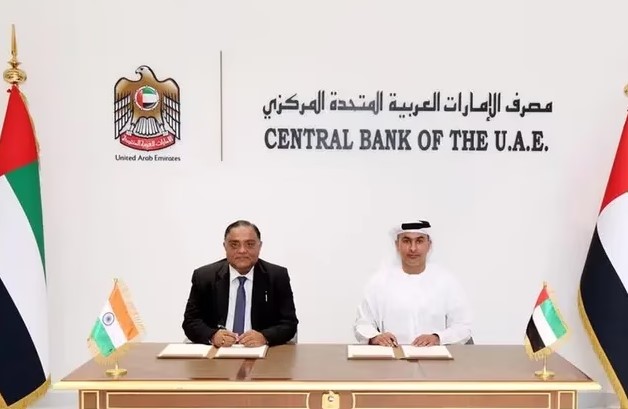 The Central Bank of the United Arab Emirates (CBUAE) and the Reserve Bank of India (RBI) have signed a Memorandum of Understanding (MoU) in Abu Dhabi.
The purpose of this MoU is to promote cooperation and collaboration between the two central banks in the realm of financial technology (FinTech).
The MoU outlines the specific areas of collaboration, which include the exploration of Central Bank Digital Currencies (CBDCs) and the possibility of creating interoperability between the CBDCs of CBUAE and RBI.
The two central banks will work together to conduct proof-of-concept (PoC) and pilot projects to establish a bilateral CBDC bridge, which will facilitate cross-border CBDC transactions such as remittances and trade.
Furthermore, the MoU also includes provisions for technical collaboration and knowledge sharing on topics related to Fintech and financial products and services, such as emerging trends, regulations, and policies.
The ultimate goal of this MoU is to encourage joint experimentation with CBDCs and promote digital innovation initiatives between the CBUAE and the RBI.
The testing of cross-border use cases for CBDCs is expected to reduce costs and increase the efficiency of cross-border transactions, while also strengthening the economic ties between India and the United Arab Emirates.