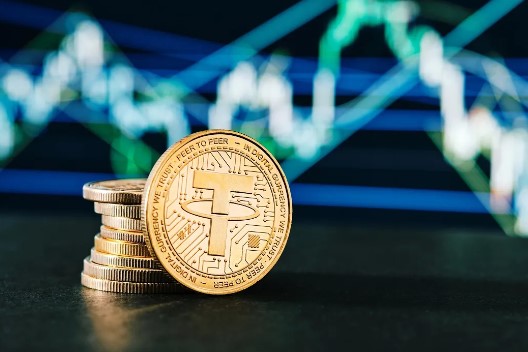 Tether, the world's largest stablecoin, is facing ongoing problems.
A WSJ report has revealed that the companies supporting Tether used counterfeit documents and shell companies to help their parent company gain entry into the banking system.
The article cites emails and documents to claim that Tether went to great lengths to maintain connections to the traditional financial system and open bank accounts.
One major Chinese trader reportedly attempted to use fake sales invoices and contracts to bypass the banking system.
The article also reports that Tether used problematic third parties, including those with connections to a designated terrorist organization and hundreds of millions of dollars of seized assets.
The US Justice Department is currently investigating Tether.
In a statement released on Friday, Tether declared that the report published by the WSJ was completely false and misleading.
The company emphasized that both Bitfinex and Tether have strong compliance measures in place and adhere to all applicable legal requirements concerning Anti-Money Laundering, Know Your Customer, and Counter-Terrorist Financing.
Tether's main business is the creation of USDT, which is currently the third largest cryptocurrency in the world with a market capitalization of $71 billion, trailing only Bitcoin and Ethereum.
As a stablecoin, USDT is backed by a stable asset such as the US dollar, and it is the most widely traded digital asset. People use USDT to quickly enter and exit trades without relying on traditional banks or fiat currency.
It is worth noting that Tether is especially popular in markets where the use of US dollars is restricted or unavailable, as well as in the DeFi space, which seeks to eliminate the need for intermediaries such as banks.
Stablecoins such as USDT make it easier to convert cryptocurrencies such as Bitcoin into traditional currencies like dollars, euros, or yen on exchanges.
However, Tether, the company behind USDT, has faced criticism for its lack of transparency. It has not provided evidence to support its claim that its stablecoin is backed by U.S. dollars, nor has it undergone independent audits.
Following a two-year investigation by the New York Attorney General's office, Tether agreed to cease operations in New York in 2021.
The investigation revealed that the company had made false claims about the backing of its stablecoin.