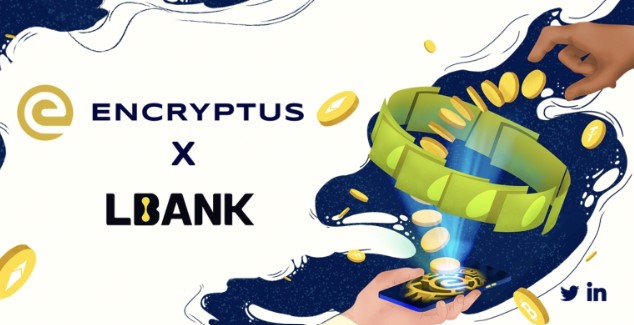 LBank, a top token-to-token crypto exchange, has joined forces with Encryptus Europe UAB, a licensed crypto and fiat infrastructure company, to simplify crypto payouts in over 100 countries.
Through this integration, LBank can provide its users with off-ramps in the form of bank wires, gift cards, mobile top-ups, and data plans, without the need for extensive product development, market research, and regulatory compliance.
As a result, LBank can focus on other areas of its business, such as user acquisition and retention, while still providing stable coins to its users in the form of off-ramps.
LBank's 9 million users in Asia, Africa, and Europe will have access to Encryptus' advanced payout network, enabling them to make compliant and secure payouts. In the first phase of the rollout, users in Vietnam, India, Indonesia, the Philippines, Kenya, Tanzania, Mexico, Brazil, and 30 other countries will be able to receive bank wires.
In over 100 countries, users will be able to obtain gift cards, airtime top-ups, and internet data plans using USD Coin (USDC) and Tether (USDT). Bank wires will be unavailable in sanctioned countries such as Japan and the US.
According to the World Bank, remittance has become an increasingly important source of income for many developing countries, with low and middle income countries seeing a growth of 5% to $626 billion.
The trend is expected to continue with a compound annual growth rate (CAGR) of 15.6% from 2023 to 2030.
Encryptus CEO, Shantnoo Saxsena, expressed enthusiasm for the partnership with LBank, stating that it is an important step in the B2B2C space for bringing a use case for crypto assets.
LBank's CMO, Kaia Wong, also expressed excitement and believes that the partnership will enable LBank to offer additional services to its users.
It is worth noting that one of the key aspects of the partnership between LBank and Encryptus is the One-API-Connects-All feature.
This feature brings together compliance, onboarding, dashboards, and payouts in a single location, allowing LBank users to complete their transactions more easily and efficiently without having to navigate multiple systems or work with various providers.
This simplified and convenient system is likely to be appealing to clients, especially those who are new to the world of cryptocurrency.