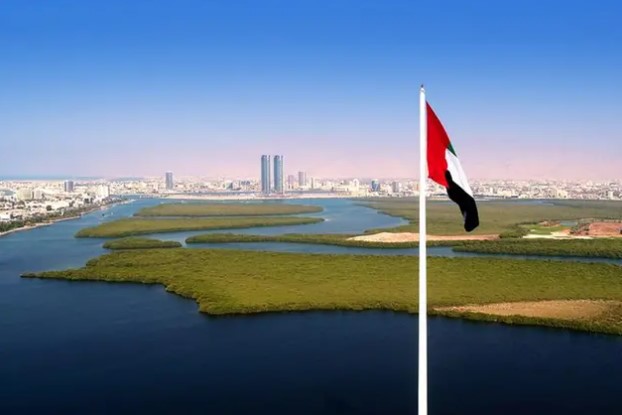 The Government of Ras Al Khaimah (RAK) has revealed its plans to establish the world's first free zone, named RAK Digital Assets Oasis, dedicated to digital and virtual asset companies.
The announcement was made at the Blockchain Life 2023 event.
Sheikh Mohammed bin Humaid bin Abdullah Al Qasimi, Chairman of RAK ICC and RAK Digital Assets Oasis, expressed pride in the UAE's innovative capabilities and the launch of the free zone.
Dr. Sameer Al Ansari, CEO of RAK ICC and Digital Assets Oasis, said that RAK Digital Assets Oasis provides a unique opportunity for global entrepreneurs by offering an environment that combines accessibility, livability, and the business-friendly infrastructure of Ras Al Khaimah.
The RAK Digital Assets Oasis is a specialized free zone designed to encourage innovation in non-regulated activities related to virtual assets.
It is set to become the world's only free zone dedicated exclusively to digital and virtual asset service providers operating in emerging sectors such as blockchain, metaverse, NFTs, DAOs, and DApp, among others.
Applications to join the free zone will be accepted from the second quarter of 2023 onwards.
The founders of the RAK Digital Assets Oasis are eager to attract talented Web3 entrepreneurs who can bring disruptive ideas that contribute to creating a better future.
They are committed to supporting the next generation of innovative thinkers and empowering them to build transformative solutions and make a positive impact on businesses and economies worldwide.
Located in Ras Al Khaimah, the free zone benefits from the region's reputation as a global business hub with a supportive and adaptive environment that fosters innovation.
The RAK Digital Assets Oasis will offer a unique lifestyle proposition to companies looking to benefit from its adoption frameworks, advisory and professional services, hybrid workspaces, accelerators and incubators, sandboxes, funding opportunities, and entrepreneur-friendly environment.
The UAE's standing as a leading destination for innovation is reflected in the RAK Digital Assets Oasis, which will serve as a remote-work friendly, globally connected hub for digital and virtual asset companies developing innovative business models for the future.
The free zone is ideally positioned to take advantage of the emerging markets in the region and beyond.