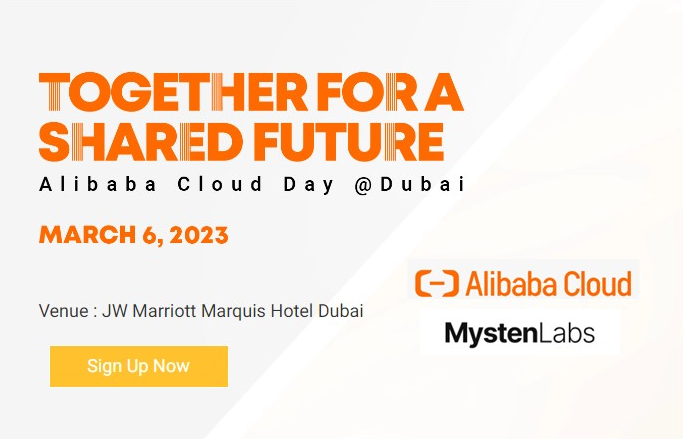 Alibaba Cloud (Middle East and Africa) announced that it will be hosting a Web3 Summit at the JM Marriott Marquis Hotel in Dubai Business Bay on March 6th, 2023.
The event will bring together leading experts and thought leaders in the Web3 and blockchain space to discuss the latest trends, opportunities, and challenges in the industry.
During the event, Alibaba Cloud will also be announcing a major partnership with Mysten Labs (Sui blockchain).
The partnership will promote blockchain software development and move programming language to the UAE and GCC developer communities, further strengthening the region's position as a leader in the blockchain industry.
In addition to the partnership announcement, Alibaba Cloud will be partnering with Dubai Silicon Oasis to form a Web3 association.
Specific details regarding the partnership will be announced during the event.
The summit will also feature a distinguished lineup of speakers from the UAE Ministry of Economy, Matrix Crypto Exchange, MakerDAO, Martixport, LeadBlock Partners, Illum Ventures, Zilliqa, Seba Crypto Bank, ChainIDE, EDNS, FOMO Pay, Elastos, MetaIncubator, and other leading organizations in the Web3 and blockchain space.
Guests from Careem, CoinMENA, Emirates Group, Uniphore, HSBC, and other notable organizations have also been confirmed to attend.
With over 1000 registrations already, the event is expected to be a great success.