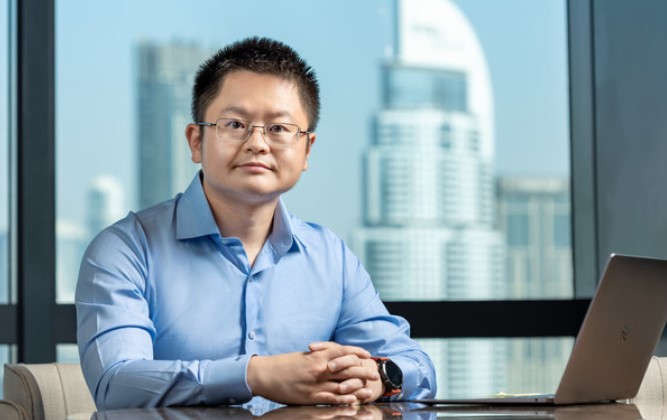 Bill Qian, who previously led venture capital investments and acquisitions at Binance Holdings Ltd., intends to gather more than $100 million for a new crypto venture capital fund.
According to Bloomberg, Qian believes that the crypto industry's most pressing issue is achieving substantial user growth, which was one of the primary reasons for founding Cypher Capital.
Qian, who is now the chairman of Dubai's Cypher Capital after leaving Binance in June, stated that he intends to support startups that concentrate on web3 and blockchain-powered decentralized internet.
When asked about the matter, Qian explained that the crypto industry's primary challenge is limited user growth due to the prevalent use of cryptocurrency for trading or gambling.
To address this issue, Cypher Capital is investing in projects that can attract more of the 5 billion internet and social media users to the web3 ecosystem. He believes this investment approach will contribute to the widespread adoption of cryptocurrencies globally.
Qian did not disclose whether the fund has received commitments from external investors, but he stated that the recent surge in digital assets has made fundraising less difficult.
He acknowledged that the macroeconomic situation is better than he anticipated six months ago, but he also noted that money is now more expensive.
Elaine Liu, a former executive at Tencent, has also joined Cypher Capital's team of 10 employees to support the firm's expansion efforts in the UAE.
In November, the company opened a Dubai Marina office exclusively for crypto and blockchain startups as part of its plan to identify potential investment opportunities.
It is worth noting that Dubai, as well as the UAE more broadly, is becoming a cryptocurrency industry hub as jurisdictions such as the US tighten regulations after last year's scandals.
This being said, prominent individuals in the crypto industry, such as Binance CEO Changpeng Zhao and Polygon co-founder Sandeep Nailwal, have relocated to Dubai, which has recently released a finalized set of rules for regulating the cryptocurrency industry.