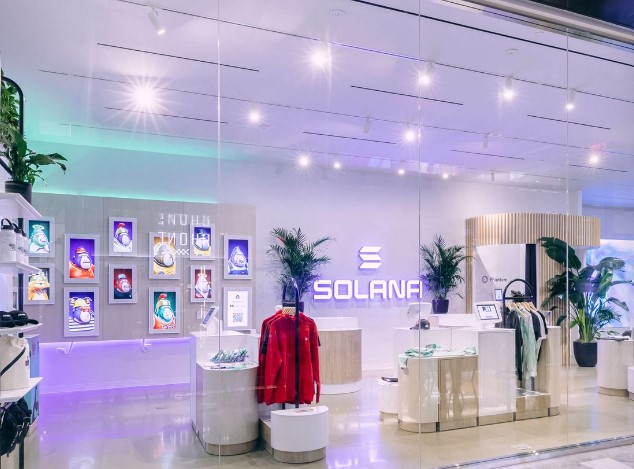 Solana Spaces has announced that it will be shutting down its two retail stores, which are based in New York City and Miami, by the end of this month.
The stores were created with a theme related to Solana SOL, a cryptocurrency, and were designed to serve the community. However, they did not attract as many users as expected, leading to their closure.
Solana Spaces shared a message from Vibhu Norby, the founder, elaborating on the rationale behind the decision to shut down the stores.
According to founder Vibhu Norby, Solana Spaces has come to a "turning point" with its retail stores, prompting the company to shift its focus to its new non-fungible token artwork airdrop platform, DRiP.
Despite onboarding between 500 and 1,000 customers weekly, the stores were not as successful as expected. In contrast, DRiP has been attracting the same amount of customers on a daily basis.
The decision to close the shops, located in Manhattan's Hudson Yards neighborhood and Miami's Wynwood section, was made a few weeks ago, and they will be closing at the end of February.
The two stores were opened in late July and August, but the ambitious initiative was relatively short-lived, according to Cointelegraph.
Founder Vibhu Norby stated that the Solana Spaces "experiment" was part of a larger plan to attract more people to the Solana and Web3 ecosystem.
The company's goal has always been to experiment with innovative and disruptive models to serve the community and bring more people into Web3.
Norby explained that, while the stores were great, the company would shift its focus to more effective ways of bringing people into Solana.
He has now realized that the firm's efforts may achieve better results in the digital realm with DRiP.
The Solana-themed stores offered customers various benefits, including in-person wallet onboarding tutorials, rewards, merchandise shopping, and event attendance.